Sports
Yogesh Kathuniya Win Silver: Yogesh Kathuniya won the silver medal in the F56 event of discus throw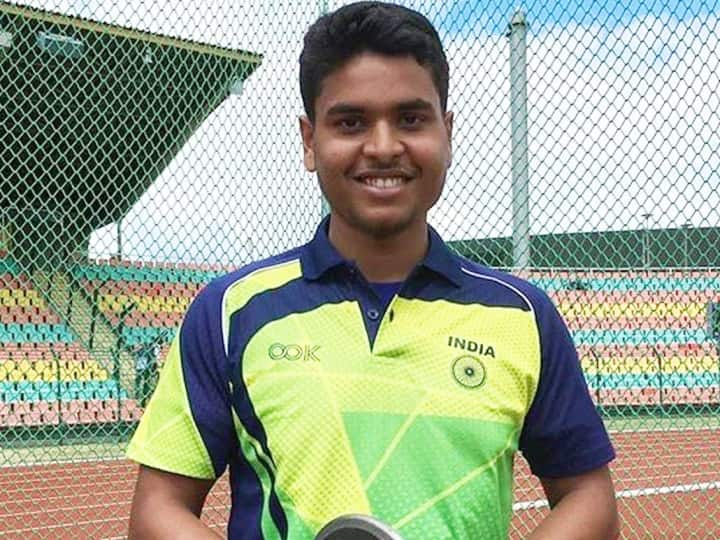 Yogesh Kathuniya Wins Silver: India has made a great start in the Tokyo Paralympics today. After Avani Lekhara's gold medal in shooting, Yogesh Kathunia has now created history by winning the silver medal in the men's discus throw F56 event. Kathunia gave India its fourth medal at the Tokyo Paralympics by throwing the discus for a distance of 44.43 meters.
Yogesh Kathunia hails from Bahadurgarh in Haryana and after this victory, there is an atmosphere of celebration at his house. Before this, the athletes of India had won two silver medals yesterday. Another para-athlete from India, Vinod Kumar, also won a bronze medal in the F52 category of disc throw yesterday, but his result is still on hold.
Yogesh confirmed his medal in his last attempt
In this F56 event of discus throw, each athlete received a total of six throws. Yogesh's first attempt failed. After this, he threw the discus for 42.84 meters in his second attempt. Yogesh remained in second place after two rounds. However, Yogesh failed to score in the third and fourth rounds and slipped to the third position.
However, in the fifth round, he once again returned to the silver medal position by throwing the discus for a distance of 43.55 meters. In the final round, Yogesh once again performed brilliantly and threw the discus for a distance of 44.38 meters and won the silver medal. The gold medal of this event was won by Brazil's Batista dos Santos (45.59) while the bronze medal was won by Cuba's El Diaz Aldana (43.36 m).
read also
Avani Lekhara Wins Gold: India's Para Shooter Avani Lekhara Creates History, Wins Gold With Paralympic Record
Rohit is a class player-Virat's bat will soon hit a century, this legendary Australian spinner made a big statement
.