Health
World Heart Day: 'SGPGI Walkathon' organized, CMS Prof. Gaurav Aggarwal said- 'It is necessary to walk to prevent heart diseases'. 1 News Track English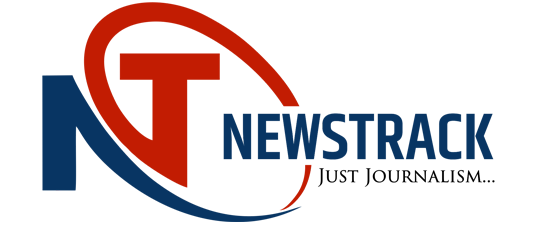 Lucknow: On Sunday, the Sanjay Gandhi Postgraduate Institute of Medical Sciences (SGPGI), located on Rae Bareli Road in the capital, along with the UP Chapter Cardiological Society of India organized a 5-km walk in the SGPGI campus.
walk for healthy heart
This program was organized in view of World Heart Day falling on Wednesday. Which was named 'Walk for Your Healthy Heart'. About 75 faculty members along with their family members participated in this program.
Which was addressed by Prof. Satyendra Tiwari, Chairman, UP-CSI, Prof. Aditya Kapoor, Head, Department of Cardiology, Prof. Sudip Kumar, Head, UP-CSI, Professor Anil Agarwal, Head of Anesthesiology, Professor Rajan Saxena, Head of the Department of Gastrosurgery, and Head of the Department of Endocrine Surgery and CMS Professor. Gaurav Aggarwal flagged off.
Heart problems on the rise in youth
In today's world and in India, the number of patients with heart diseases including heart attack and hypertension is in abundance. It is the most common cause of death in India. This growing disease, especially among the young population, is the biggest cause of concern. Important causes of these diseases are lack of exercise, smoking and an unhealthy diet, which people can change on their own.
"Use Heart to Connect"
The theme of this year's 'World Heart Day' is "Use Heart to Connect". Therefore, it is important that we connect with our hearts and make sure that we are completely filling, nurturing our hearts. are nourishing them.
Events like the 'SGPGI Walkathon' give a sense of what kind of changes we need to make in our daily routine. Physical activity (walking, jogging, running) is essential to keep the heart healthy. The 'SGPGI Walkathon' raises awareness about maintaining a fit lifestyle. Also, pay attention to a balanced and nutritious diet.
Walking is essential to prevent heart diseases
Talking to 'Newstrack', Professor Gaurav Agarwal, Chief Medical Superintendent of SGPGI, SGPGI CMS Prof. Gaurav Agarwal said that 'Daily walking is necessary to prevent heart diseases. It was great to have this kind of activity after the Corona period.
About 2500 people live in the SGPGI campus. This message has reached half the people living in the institute through this program. He said that 'people should be aware that physical activities can prevent the development of heart-related diseases.'
.