Uncategorized
Will the prices of milk, fruits and vegetables and edible oil come down after the big cut in diesel prices?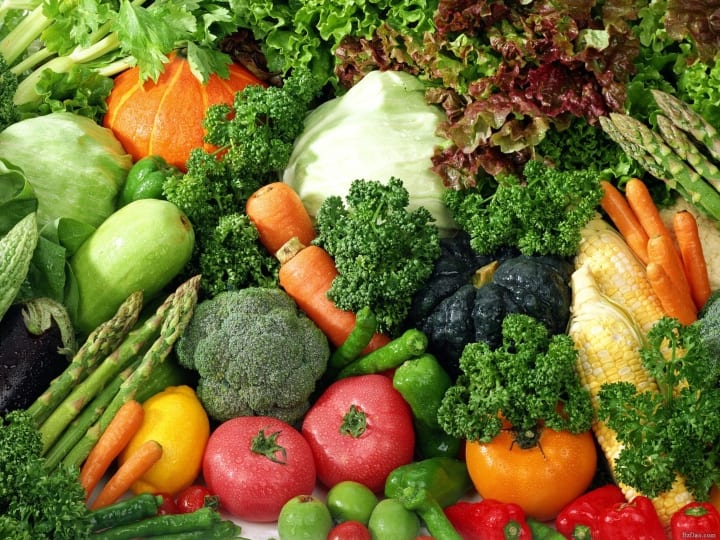 Will Vegetable, Milk, Mustard Oil be Cheaper: The Modi government (Modi Sarkar) has taken a big decision to rid the common people of sky-high inflation by making petrol diesel cheaper from the day of Diwali (Diwali 2021). The Central Government has directly reduced the excise duty on diesel by Rs 10 per liter. Now the question arises, will the common people get relief from inflation after cheap diesel? Will the prices of vegetables, milk and edible oil which are touching the sky come down?
Will milk, fruits and vegetables be cheaper?
In fact, the price of diesel had crossed Rs 100 per liter in many cities. Due to which freight became expensive. Because the transporters had increased the fare due to increasing cost on fuel. The effect of this was that whether it is greens, vegetables or fruits or milk, all things became expensive. Tomato is available at Rs 60 to Rs 70 per kg, onion at Rs 50 to Rs 60 per kg, cauliflower at Rs 80 to Rs 100 per kg. So apple is getting 120 to 150 rupees per kg in fruits. On the other hand, Mother Dairy or Amul had increased the prices of milk by Rs 2 per liter in the past. The argument was that milk has become expensive due to increase in transportation cost. Now the question arises that whether fruits and vegetables and milk will be cheaper?
Will Amul and Mother Dairy reduce milk prices to give relief to the people suffering from inflation after the reduction in diesel prices?
Will the price of edible oil come down?
Not only this, edible oil, especially mustard oil, is being available at Rs 200 to 220 per kg. The inflation of edible oil has spoiled the budget of the people. The question arises that the mustard oil makers who kept increasing the price by citing expensive diesel. Now the question arises whether the edible oil maker will reduce the price now?
Expensive diesel increases inflation
It is said that if diesel is expensive, then inflation is bound to increase because freight is expensive, then it affects the cost of everything, but in Delhi, diesel has come down from Rs 98.42 to Rs 86.67 per liter. So in Mumbai, diesel has come down from Rs 106.62 to Rs 94.14, in Kolkata from Rs 101.56 to Rs 89.79 per liter. At the same time, many states have also cut VAT on petrol and diesel after the announcement of reduction in excise duty by the central government. Due to which diesel has become even cheaper in many states.
Will you get relief from inflation?
In such a situation, the question arises whether freight will be cheaper? Will milk, fruits and vegetables and edible oil be cheaper so that common people can get relief from this backbreaking inflation. The central government has also cut the excise duty on petrol and diesel, saying that this will give relief to the common people from rising inflation. So would this be possible? Common people are now waiting for this.
Read also:
Paytm IPO: Country's biggest IPO is coming next week, earn bumper by investing just Rs 12480, check details
Delhivery IPO: Logistics company Delhivery is bringing its IPO, seeking approval from SEBI by filing DHRP
.