Spiritual
Will the prediction of Nostradamus come true, nuclear bomb will explode, there will be third world war!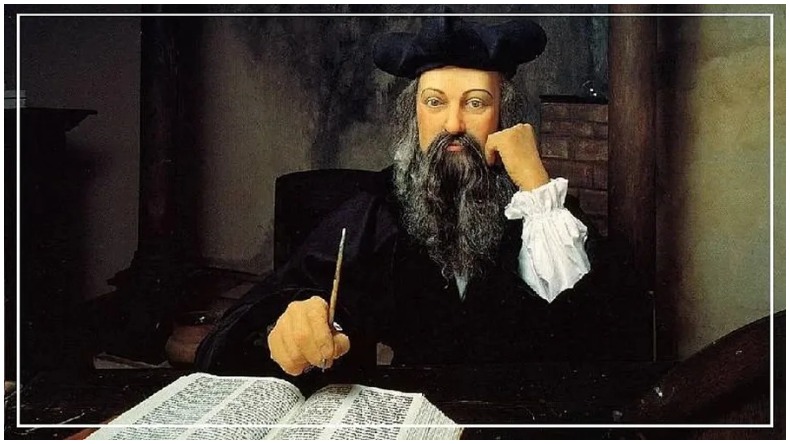 new Delhi, World War III: The war between Russia and Ukraine has intensified, and Ukraine has made it clear that it will not surrender. In such a situation, it is also being said that this war between Russia and Ukraine can start the Third World War. However, the US has refused to launch its forces against Russia in Ukraine. So far western countries are talking about imposing strict sanctions on Russia. US President Joe Biden has also clearly said that he will not send his army to Ukraine. On the other hand, NATO has decided to increase its troops in the eastern part of Europe.
Will the third world war break out?
America may have said that its country's army will not go to Ukraine, but NATO has taken a tough stand in this war. NATO has instructed its military commanders to intensify preparations to keep its border safe. Also, NATO has put its warships and warships on high alert. Russia had attacked Romania on the previous day, Romania comes to NATO, so the question arises whether NATO will be involved in this war? If this happens, then the third world war may start.
Nostradamus predictions for the year 2022
In this hour of crisis, Nostradamus is also being remembered fondly because the predictions he had made for 2022 seem to be turning into reality. The prediction of the famous prophet 'Michael the Nostradamus' is becoming increasingly viral, in fact, Nostradamus had predicted the explosion of an atomic bomb in the year 2022.
Nostradamus had made many predictions about the world for the year 2022, which are surprising. Nostradamus had made thousands of such predictions (Nostradamus Predictions 2022) in his book Les Prophetis, most of which have come true.
Nostradamus has indicated in his prediction for the year 2022 that there will be destruction on the earth. He has told in his prediction that the atomic bomb will explode in the year 2022, as well as he has told that due to this there will be climate change and there may be a change in the condition of the earth. Nostradamus has also said in his prediction that in the year 2022, inflation will become uncontrollable. A famous French prophet has told that in the year 2022, people will start considering gold, silver and bitcoin as property, in which people will invest most of the money which will cause havoc on the earth.