Uncategorized
Why did the owner of Paytm take a loan at 24% interest, know everything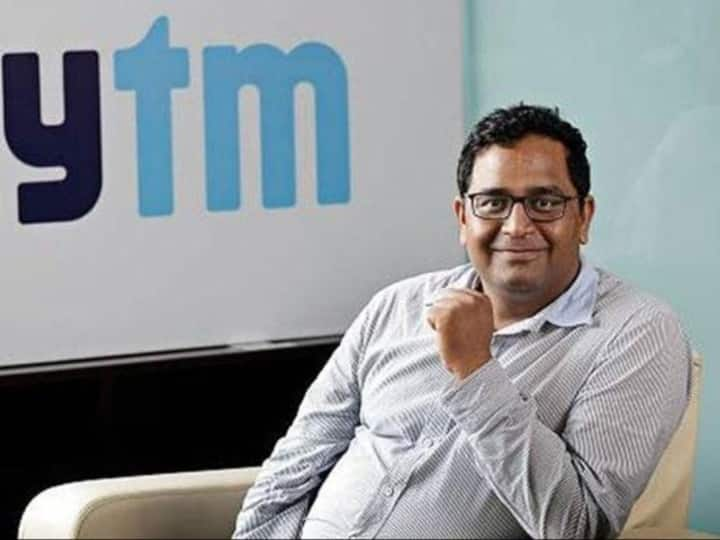 Paytm IPO: Paytm founder Vijay Shekhar Sharma has created a new history. His company will also be known for bringing the country's biggest IPO. On Wednesday, the last day of the IPO, it closed with almost double the subscription. Talking about the journey of this entire company and Vijay Shekhar Sharma himself, there was a time when he had taken a loan for this company at an interest of 24%.
Paytm IPO subscribed twice
On the last day on Wednesday, the total subscription of Paytm IPO was 1.89 times. The company had invited bids for 4.83 crore shares, while it has received a total of 9.14 crore shares. The company has got 1.66 times subscription in the shares set aside for small investors. On the other hand, it is subscribed 24% in the non-institutional investor category and 2.79 times in the eligible institutional investor category.
Biggest IPO
The size of Paytm IPO is Rs 18,300 crore, which is the largest IPO in the history of the country. Earlier, the biggest IPO of about Rs 15,000 crore came from Coal India. For this IPO, the company had fixed a price band of Rs 2,080 to Rs 2,150 per share. The story of Vijay Shekhar Sharma, the founder of Paytm, the company that brought the country's historic IPO, is also historically inspiring.
study in hindi medium
Knowledge of the English language is often considered a measure of success in the setting of middle-class families in India. But Vijay Shekhar Sharma, born in Aligarh, Uttar Pradesh, studied in Hindi medium and continued to prove his ability. His father was a teacher and mother was a simple housewife. Today, Vijay Shekhar Sharma, educated in Hindi medium, is included in the selected billionaires of the country and a great achievement like Paytm is in his account.
company formed in 2000
Vijay Shekhar Sharma obtained an engineering degree in Electronics and Communication from Delhi College of Engineering. In college itself, he created a website indiasite.net and later sold it for several lakh rupees. After this, One97 Communications company was formed in 2000.
Loan taken at 24% interest
One97 Communication started in a small rented room in South Delhi. Paytm was formally launched in 2010. Before starting Paytm, its parent company One97 Communication used to provide mobile content like news, cricket scores, ringtones, jokes and exam results. In an interview, Vijay Shekhar Sharma had told that the biggest lesson in his business was that there was no cash flow in it. He had said that my savings money also ran out soon and after that I had to take loans from my friends and family members. That money too ran out in a few days. In the end, I got a loan of Rs.8 lakh from one place at 24 per cent interest.
Such sold 40% equity
Vijay Shekhar Sharma had also told that once I met a gentleman and he said that if you bring my loss-making technology company into profit, then I can invest in your company, I made his business profitable and He bought 40 percent equity in my company One97 Communications. Vijay Shekhar Sharma says that in the year 2011, many types of ideas came, but in the end he chose the payment system from the smartphone, then the telecom boom in India was at the peak. This is how Paytm with 'Mobile Payment' was born. Paytm is actually a short form of Pay Through Mobile.
benefits of demonetisation
In the year 2016, on November 8, the government discontinued the old notes of 500 and 1000 rupees. After this, digital payment grew rapidly in the country and Paytm got the benefit of this. Perhaps this is the reason why Vijay Shekhar Sharma chose this date to bring his company's IPO (Paytm IPO).
read this also
Shares of Nykaa made investors rich, money doubled in a day
Investors are investing heavily in Equity Mutual Funds, invested Rs 5,215 crore in October
,