Sports
When Sehwan opened this big secret about Kumble, Dravid and Sachin, do you know?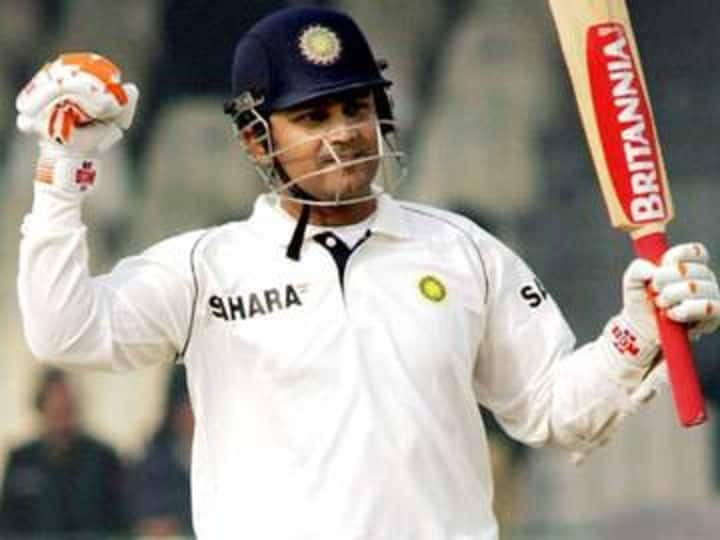 What the Duck Show: Former India batsman Virender Sehwag is also known for his impeccable style. Veeru is also very active on social media and wishes birthday to cricketers in different ways. Some time ago Virender Sehwag along with former Indian spinner Anil Kumble reached Vikram Sathaye's show 'What the Duck', where both the cricketers revealed about many interesting things. did.
Sehwag revealed a secret in this talk show with Vikram Sathaye. The secret was about Anil Kumble and he was also present there. When he played his last test series for India. In 2008, Kumble played his last Test for India against Australia in Delhi and announced his retirement from international cricket. Kumble, however, still accompanied the team to Nagpur for the fourth Test of the series.
During the talk show, Kumble said that there was a big celebration. Because he and Sourav Ganguly were retiring. There were other reasons for the celebration. India won that series, VVS Laxman also played his 100th Test. At that time Dhoni got the captaincy of the official Test for the first time.
Sehwag revealed a tremendous secret of that celebration. He said, "Anil bhai had never drunk alcohol in his life till that day. But we all put Sachin, Rahul Dravid, VVS Laxman and Anil Kumble on the table and got them several shots of wine. After that Anil Kumble and Rahul Dravid said that what did you drink?
Kumble said that he does not remember what happened after having a drink that night. He also said that he had a recording of the celebration and later saw what really happened that night. The former India opener described the celebration as the best.
read this also:
IPL 2021: Jonny Bairstow and David Malan will not play in the second phase of IPL, a setback for SRH and Punjab Kings
KL Rahul On Virat Kohli: When KL Rahul got scared because of this action of Virat Kohli during the match
.