Sports
When MS Dhoni reprimanded Ashwin, Sehwag told the whole story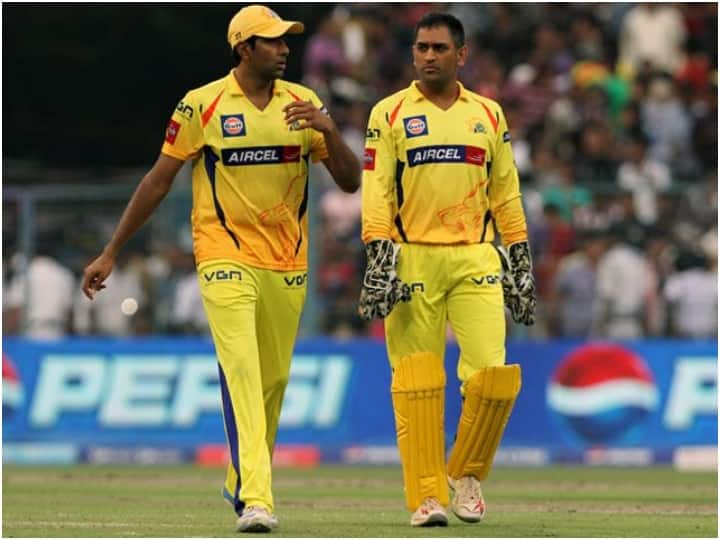 When MS Dhoni reprimanded Ashwin: Former Indian cricket team opener Virender Sehwag, recalling a sentence, said that I remember Chennai Super Kings captain Mahendra Singh Dhoni hitting Ravichandran Ashwin in a match against Punjab Kings (then Kings XI Punjab) during the 2014 IPL. After Maxwell was dismissed, he was reprimanded for celebrating in an artificial way.
Cricket website Cricbuzz quoted Sehwag as saying, "I was also playing in that match. Ashwin took some dust while celebrating after Maxwell was dismissed and blew it which I also did not like. Did not put it in front of anyone and did not even say that it is against the spirit of the game. However, Dhoni was angry with this and later he also reprimanded Ashwin.
Sehwag blames Dinesh Karthik
Let us tell you that on Thursday, Ashwin said in a continuous tweet that he did not see that the ball was hit by Rishabh Pant and even if it was hit, I would still take runs, because it is under the rule. However, Sehwag feels that wicketkeeper Dinesh Karthik should not have told the incident on the field. Sehwag said, "According to me, Karthik is guilty of this whole matter. If he does not say what Eoin Morgan said, then it does not matter that much."
There was an argument between Ashwin and Morgan
During the match played between Delhi Capitals and Kolkata Knight Riders on Tuesday, Rahul Tripathi's throw from the deep collided with another batsman Rishabh Pant, on which Ashwin tried to take an extra run. There was also a debate between Morgan and Ashwin on this. Morgan had accused Ashwin of not following the spirit of the game, while under the MCC rules it is not illegal to take a run after the ball has hit the batsman's body. After this, fast bowler Tim Southee said on Ashwin's dismissal, "This is what happens when you are dishonest."
Ashwin replied
In a series of tweets on Thursday, Ashwin clearly said that if the ball hits the batsman again, he will take runs again. He said, "I saw the fielder's throw and wanted to run. At that time I did not see that the ball hit Rishabh Pant. Even if I had seen it, I would have run because it is permissible in the rules. According to Morgan I did not follow the rules But it is wrong."
He continued, "I didn't fight but defend myself. That's what my teachers and parents taught me and teach your kids to stand up for themselves. Morgan and Southee make their own rules about what's right and What wrong. They have no right to teach moral lessons to others and use derogatory words."
Ashwin further said, "I am more surprised by the fact that people are debating on this and trying to express who is good and who is bad. All I think is that give your all on the field. Play within two more rules. Then join hands when the game is over and that's the spirit of the game I understand."
.