Sports
When KL Rahul was horrified due to this act of Virat during the match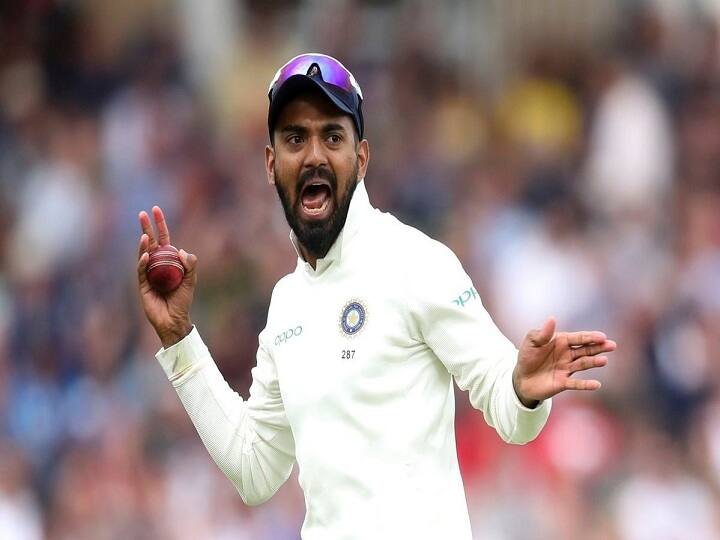 KL Rahul R Ashwin: Batting with Indian captain Virat Kohli is not an easy task. Some time ago R Ashwin and KL Rahul had revealed during an interview about what happened when he shared the crease with Kohli.
R Ashwin and KL Rahul were seen in an episode of Vikram Sathaye's show 'What the Duck-season 3' sometime back. Where both the players revealed many funny stories related to the team. KL Rahul and Ashwin talked about their anecdote related to the captain of the Indian cricket team. In the interview, KL Rahul told about an old match he played for RCB in IPL, when he was batting with Virat Kohli. The RCB franchise was struggling after the loss of the wickets of Chris Gayle and AB de Villiers. Chris Morris was bowling at a fast pace at that time.
The first ball that KL Rahul faced at that time was a half volley and he hit Morris for a four. After this Virat Kohli praised Rahul and said that you made a great shot then he started sledging Morris. Rahul said that he was very scared at that time that Morris would throw him a bouncer now for no fault of his.
Ashwin told an interesting story
Ashwin also shared an interesting anecdote when he faced the bowling of Kagiso Rabada in South Africa. At that time Rabada was in his brilliant spell and was bowling lethal. After the ball hit the glove a couple of times, Ashwin hit Rabada for three consecutive fours.
Virat Kohli was at the other end. In the next over, Rabada bowled a quick bouncer which was let off by Ashwin. After the delivery, Kohli went to him and said why did you not pull the ball. Ashwin said that he could hardly see the ball due to its speed and requested Kohli to let him play his way.
read this also:
IPL 2021: Three players of Mumbai Indians including Rohit Sharma arrived in Abu Dhabi by charter plane, will be quarantined for 6 days
IPL 2021: Jonny Bairstow and David Malan will not play in the second phase of IPL, a setback for SRH and Punjab Kings
.