Sports
When Indian Lions were bundled out for 54 runs, they were defeated by 245 runs in the final of the Champions Trophy.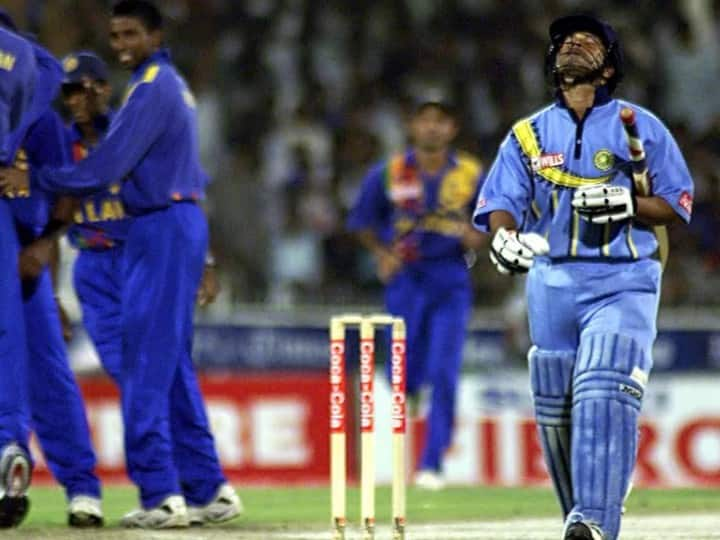 India Lowest Innings Totals In ODI: Zimbabwe ranks first in terms of being all out for the lowest score in ODI cricket. He was all out by Sri Lanka in April 2004 for just 35 runs. Team India is in 10th place in this matter. The Indian cricket team was also all out by Sri Lanka on the score of just 54 runs. In this match, former Sri Lankan bowler Chaminda Vaas had trapped the Indian batsmen in his net. He took 5 wickets. This match was played in the Champions Trophy.
Year 2000. Team India was playing the final match of Champions Trophy in Sharjah. In front was Sri Lanka, one of the legendary teams of that time. The Indian team was playing the match under the captaincy of Sourav Ganguly. Sri Lanka won the toss and decided to bat first. Captain Sanath Jayasuriya and Romesh Kaluwitharana came to open. Romesh was dismissed by Zaheer Khan on a personal score of just 15 runs. Marvan Atapattu was dismissed for 9 runs and Mahela Jayawardene scored 3 runs. Kumar Sangakkara was also dismissed for just 8 runs.
Captain Jayasuriya became a big problem for the Indian team. He scored 189 runs in 161 balls with the help of 4 sixes and 21 fours. However, after this he was dismissed in the over of Sourav Ganguly. Russell Arnold remained unbeaten on 52 in this innings. In this way Sri Lanka scored 299 runs in 50 overs.
Now it was the turn of Team India. For the Indian team, this innings must have been no less than a nightmare. No one would have even guessed that he would be all out for just 54 runs in this innings. Captain Ganguly and Sachin Tendulkar came to open. Ganguly got out on a personal score of 3 runs and Tendulkar 5 runs. From here Chaminda Vaas started the elimination of the Indian team. Vaas dismissed Yuvraj Singh and Vinod Kambli on a personal score of 3-3 runs. Similarly, the entire Indian team was scattered like a pack of cards.
Chaminda Vaas took 5 wickets for Sri Lanka in this innings. He gave only 14 runs in 9.3 overs and took out 1 maiden over. While Muttiah Muralitharan took 3 wickets in 6 overs while taking out 3 maiden overs. He conceded 6 runs. In this match, the Indian team was all out after scoring 54 runs in 26.3 overs. India lost this match by 245 runs. This was the final match of the Champions Trophy 2000. Sri Lanka captured the title brilliantly.
,