Technology
WhatsApp Disappearing Message feature will have the option to keep text for 90 days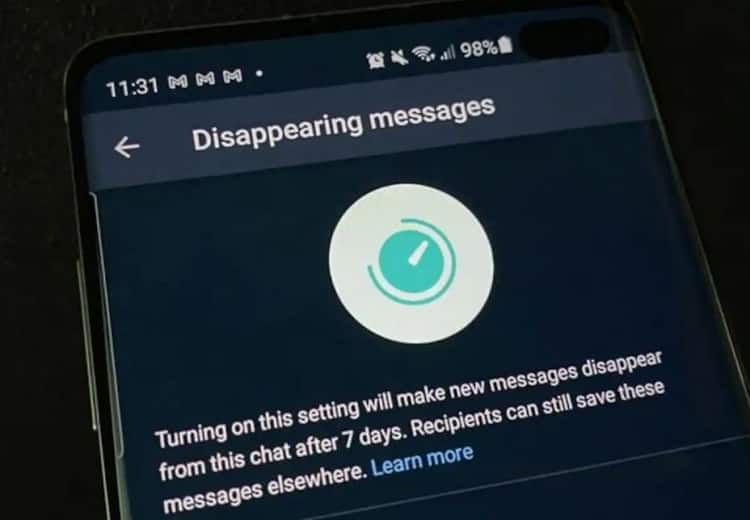 WhatsApp launched its Disappearing Messages feature in November last year. This feature allowed the message to disappear after a certain time period. At present, WhatsApp keeps our messages disappearing for 7 days with them, after which they are automatically deleted. But now the company is extending the deadline for this feature to disappear.
According to WABetaInfo, which monitors WhatsApp, the company is soon going to extend the time limit for its user to make its message disappearing feature to 90 days. WABetaInfo has seen this feature of Whatsapp in the 2.21.9.6 Android beta update of the app.
The gap of 90 days is definitely a long gap, so the company is looking for a storage saver. Your storage will also be empty due to automatic deletion of messages after 90 days, the user will not have to do anything manually for this. The screenshot shared by WABetaInfo shows a time period of seven days with an option of 30 days.
The 24-hour option is also visible in the screenshot shared in the report of WABeltaInfo, on which the company has been working for the last few months. This screenshot of WABetaInfo is giving us hints that the company may bring together the feature of 90 days and 24 hours time limit. This feature is currently in development and is not currently available to beta testers.
Recently WhatsApp introduced the ability to transfer chats from Android to iPhone. The company said that users will now be able to move their voice notes, photos and chats history in a jiffy. This will be the first time the company will officially provide this facility.
Read also:
To celebrate 75 years of Vespa, Piaggio launches limited edition of the scooter
Facebook launches new VR remote work app 'Horizon Workroom', know what will be its benefits?
.