Sports
Virat Kohli's team India continues in WTC, is number one with so many points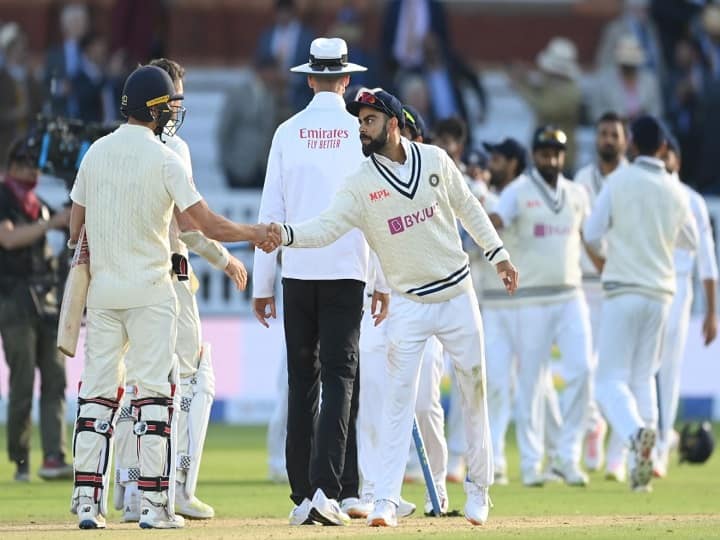 World Test Championship: After the second Test played between Pakistan and West Indies, there has been a change in the points table of the World Test Championship. Pakistan's team has now overtaken West Indies to reach second place. Team India, led by Virat Kohli, however, remains at the first position in the World Test Championship.
Pakistan defeated West Indies in the second Test to gain 12 points and are now at the second position with 50 percent of the points. The West Indies team has also achieved 50 percent off points. But the margin of victory of Pakistan has been more than that of West Indies, so it is in second place, while West Indies has moved to third place.
Virat Kohli's team is number one
India's impressive performance in the ICC World Test Championship continues. Team India has played two matches so far in the second season of WTC and has won and drawn its share. Team India has total 14 points. At present, the Indian cricket team led by Virat Kohli remains at the first position with 58.33 percent off points.
England remains in fourth place in the second season of WTC. England has achieved 8.33 percent off points so far. England got two points due to the first Test being drawn and for that reason England are at the fourth position in the list. England and India should have extra two points each but in the first Test due to the slow over rate, the points of both the teams were cut.
Let us tell you that the second season of the ICC World Test Championship has started with the Test series against India and England. The next final match of the WTC is to be played in 2023.
IND Vs ENG: Jasprit Bumrah will create history as soon as he gets five wickets, Kapil Dev's record will be broken
.