Sports
Virat Kohli wishes best wishes to Indian athletes participating in Tokyo Paralympics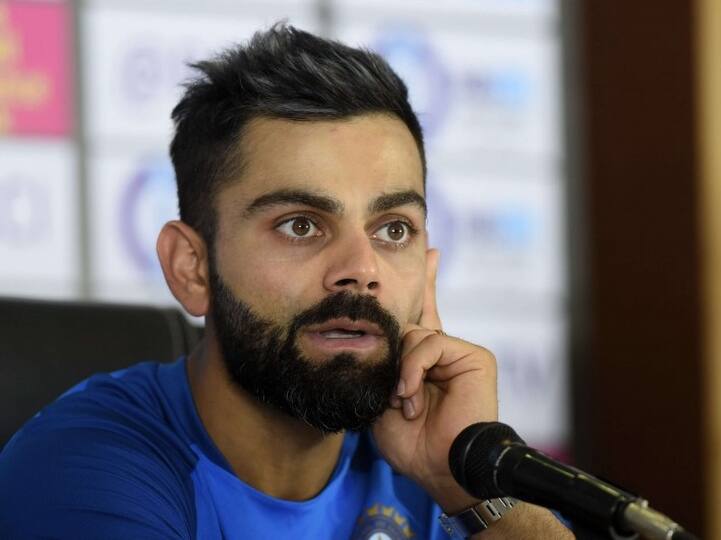 Tokyo Paralympics 2020: Today the Tokyo Para Olympic Games is going to start with the opening ceremony. From India, 54 para-athletes will be seen competing for medals in these games. Team India captain Virat Kohli has wished Indian athletes a great performance in these games. Let us tell you that yesterday master blaster Sachin Tendulkar had also called these para-athletes as real heroes and talked about their support from the country.
Virat Kohli wrote on Twitter on Monday, "I extend my best wishes and support to all the Indian athletes and team members participating in the Tokyo Paralympic Games. I would like to cheer for each and every one of you and I am sure you will be there." Will illuminate the name of the country in these games.
Sachin told these para-athletes to be real heroes
Earlier, India's great batsman and 'Lord of Cricket' Sachin Tendulkar had also appealed to the people of the country to support all the players participating in the Tokyo Paralympics. Tendulkar had said, "I appeal to all Indians to support the 54 sportspersons of the country participating in the Tokyo Paralympics. I believe that these are not players of special abilities, but women and men of extraordinary ability who belong to all of us." For real life heroes."
Rani Rampal and Manpreet Singh also wished
Earlier, Rani Rampal, captain of the women's hockey team and Manpreet Singh, captain of the men's hockey team, also wished the Indian team participating in the Tokyo Paralympics. In her congratulatory message, Rani Rampal said, "It is now time for the Tokyo Paralympics to begin. I extend my best wishes to every athlete representing the country in these Games on behalf of Indian hockey."
He also said, "These athletes are no less than a real life hero. They have extraordinary talent to motivate the country. I sincerely hope that this journey of these athletes to Tokyo Paralympics will be memorable."
Lessons learned from para-athlete's extraordinary journey: Manpreet
Manpreet Singh, captain of the men's hockey team, said, "Every one of us can learn a lot from the extraordinary journey of these para athletes. What can a human being achieve with their passion, passion and determination? evidence of." He also said, "I, on behalf of my entire hockey team, congratulate the Indian team for their excellent performance in these games. I hope that the whole country will support these star athletes with full enthusiasm during these games."
read also
IND vs ENG: 'Our voice should resonate in Lords for years', Virat had this idea to welcome Bumrah-Shami
PAK vs AFG ODI Series: Afghanistan-Pakistan ODI series postponed, mutually agreed decision of both the boards
.