Sports
Virat Kohli said- 'Tension on the field became the motivation behind Team India's victory'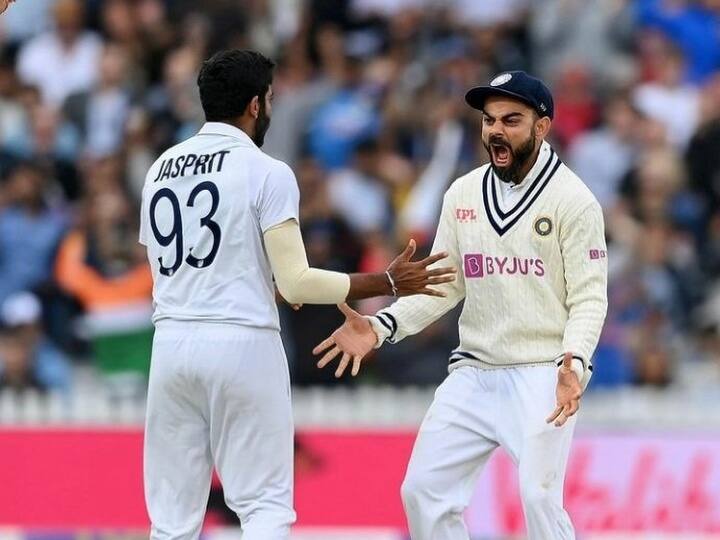 IND vs ENG 2nd Test: India registered a stunning 151 run win over England on the final day of the second Test at Lord's yesterday. Describing this victory as historic, captain Virat Kohli said that the tussle between the two teams on the field motivated the Indian team to win this match. Kohli said that, we were sure from the beginning that we would get England out within 60 overs in the fourth innings.
After the match, captain Virat Kohli said, "I am very proud of my team. The pitch did not help much in the first three days. It was very challenging to bat on the first day. However, the way we did under pressure in the second innings. He batted well. Jasprit Bumrah and Mohammed Shami batted brilliantly in the lower order. At the same time, he said, "We were sure from the beginning that we would get the England team all out within 60 overs. The kind of tension on the field during our batting in the second innings inspired us to win."
Kohli described Bumrah and Shami's innings as brilliant
Simultaneously, Kohli praised Bumrah and Shami, saying, "Bumrah and Shami batted wonderfully in the lower order. Even before this in Test cricket, whenever our lower order has contributed, we have been a very successful team. At some point during the home series, our lower order batsmen were not able to contribute much. But now they are working hard on it along with the coaching staff.
At the same time, Kohli said, "Our fast bowlers got us off to a great start in the fourth innings of England. Siraj was playing his first match at Lord's and he bowled wonderfully."
Told victory as a gift of Independence Day to the country
Kohli said, "The kind of support we get, especially on foreign tours, is very useful for us. Today's victory has come a day after the country's Independence Day and it is the most wonderful gift that we can give to the country. We will continue to do this kind of great performance in future also."
read also
Tokyo Paralympics 2020: PM Modi will interact with athletes going to participate in Tokyo Para Olympics today
Kabul Airport: Kohram in Afghanistan, Kabul Airport reopened after 3 thousand US troops arrived
.