Sports
Very bad start of the new year, Team India lost all the matches played so far, this happened in 2020 too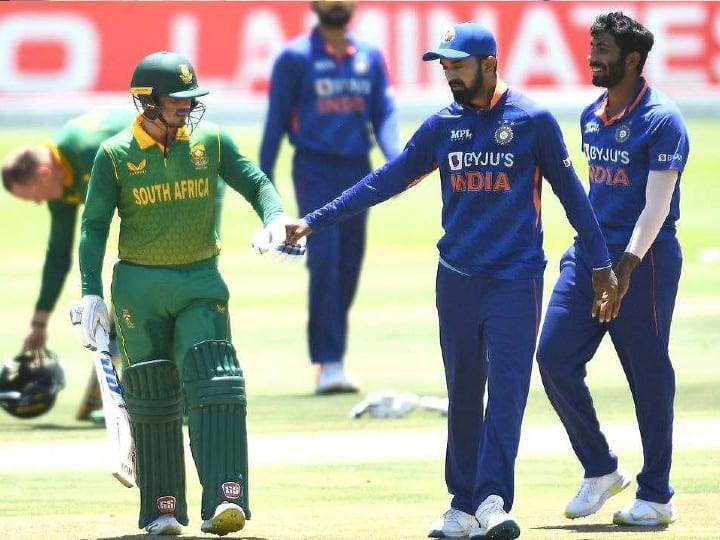 Team India in 2022: There was some hope of Team India's victory in Cape Town ODI, but in this very exciting match, South Africa won the match in the last. In this match, India had to face defeat by 4 runs. With this, India lost the ODI series 3-0. Earlier, Team India had to face defeat in 2 Test matches held this year as well. Overall, India played 5 international matches this year and lost all of them.
The new year has proved to be very bad for Team India so far. The year had started with a defeat. The second Test match of the three-Test series against South Africa was India's first match in the new year, which Team India lost by 7 wickets.
New Year's First Necklace: The first match of the new year between India and South Africa started in Johannesburg from 3 January. This was the second match of the 3-match Test series between the two countries. Before this Test, Team India's record in Johannesburg was very good. Here South Africa's team could never beat India but this time Proteas defeated Team India by 7 wickets.
Jay Shah on IPL 2022: IPL will start in March, matches will be held in India or not? Decision on this will come before mega auction
Second defeat of the new year: The decider and final match of the Test series between India and South Africa brought India's second defeat of the year. In the Test match played in Cape Town from January 11 to 14, South Africa once again defeated Team India by 7 wickets. With this match, the Proteas also won the Test series by 2-1.
New Year's third necklace: The India-South Africa ODI series began at Boland Park in Paarl. Batting first in the first ODI, South Africa scored a good score of 296 runs, in response, Team India could only score 265 runs. Africa won this match by 31 runs.
New Year's Fourth Necklace: This defeat was also found in Boland Park itself. This time, playing first, India hanged 287 runs on the score board. It was a good score but the bowlers of Team India could not defend this score and South Africa easily won the match by 7 wickets.
IPL 2022: These three giants will not be seen this year, some have surgery and some have made distance from the tournament to focus on the test
New Year's Fifth Necklace: In the last match of the series held in Cape Town, South Africa batted first and scored 287 runs. The Indian batsmen made a strong start but later the innings faltered and the team was defeated by 4 runs in a thrilling manner. This was the fifth defeat of Team India this year.
This happened in the year 2020 also
The beginning of the year 2020 was similar for Team India. This year, India had lost five consecutive New Year matches against New Zealand. Team India had to face defeat in three ODIs and two Test matches in New Zealand in February.
,