India
UP BJP Modi Yogi: Yogi won the election, Modi won the heart… now before Holi…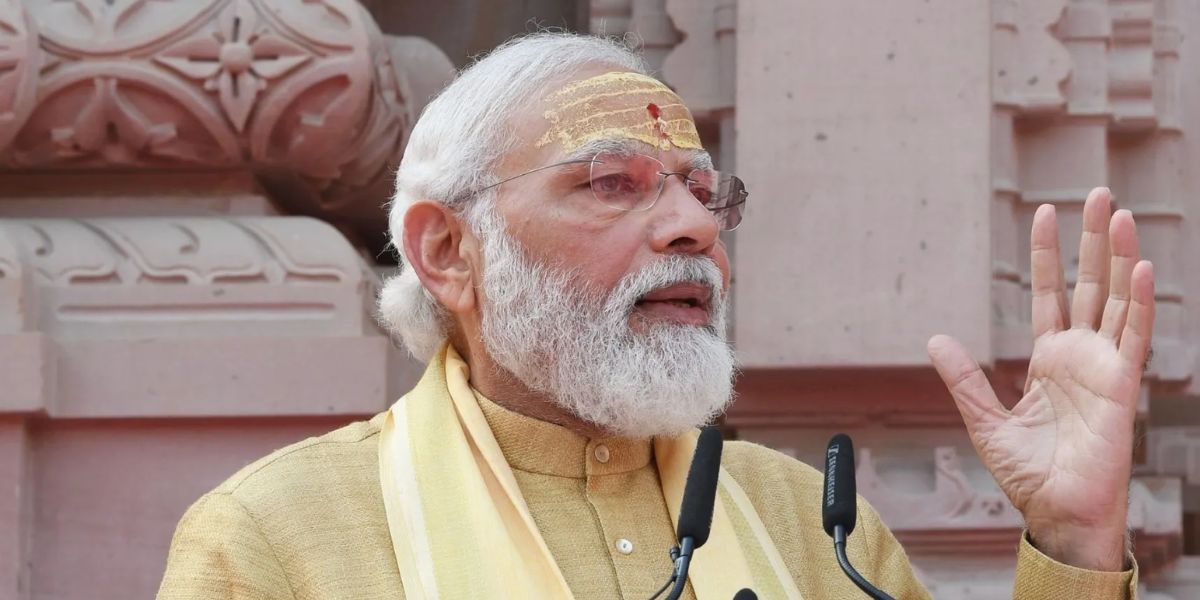 Prayagraj. UP BJP Modi Yogi: BJP has got a thumping majority in the Uttar Pradesh assembly elections. There is no doubt that CM Yogi Adityanath is going to take over the command of the state once again. There is also a festival of Holi in a few days, with the announcement of the election results, the playing of Holi has also started in the BJP office. PM Modi had also said before the UP elections that Holi will start in Uttar Pradesh from March 10. Something similar happened and people blew abir gulal fiercely on the victory of BJP. As much as Yogi Adityanath is famous in Uttar Pradesh, so is Prime Minister Modi. This is the reason why PM Modi has dominated the Holi markets. Please tell that PM Modi is also an MP from Varanasi.
Holi preparations underway as 'PM Modi masks', Gulaal (colours), Pichkari (water guns) dominate markets in Prayagraj, Uttar Pradesh.

"Demand for Modi masks is high and the sales are also good. Unlike the last two years, doing business well this time," a shopkeeper said (13.03) pic.twitter.com/tIlbzUuu6c

— ANI UP/Uttarakhand (@ANINewsUP) March 13, 2022
Modi Mask Gulal and….
UP BJP Modi Yogi: In the markets of Prayagraj, masks, gulal and pichkari with the picture of PM Modi are being sold indiscriminately. This mask is being well-liked by the people and its demand is also increasing continuously. Shopkeepers believe that Holi was affected due to Corona virus for 2 years, but this time there is a lot of sales. Let us tell you that for the last two years, Holi was being celebrated amidst restrictions. This time people are seen openly shopping in the market. One is the return of BJP's power from above Holi celebrations. In such a situation, people are in a mood to celebrate openly.
Also read- Punjab Virel: Was defeated, yet this candidate is talking about victory…
Rangwali Holi is famous in UP…
UP BJP Modi Yogi: Let us tell you that the festival of Holi is celebrated with great pomp in different parts of Uttar Pradesh. Talking about Holi of Mathura Vrindavan, it is famous all over the world. At the same time, there is no other match of Braj's Lathmar Holi. The Lathmar Holi of Barsane is quite famous in itself. In such a situation, after the return of BJP to power, the people of Uttar Pradesh are preparing to celebrate Holi with pomp this time.
Also read- Swearing-in will also be 'Grand' after a massive victory, CM Yogi invites PM Modi and President Kovind …