Sports
Umpire Michael Gough got 'punishment', did this mistake before India-New Zealand match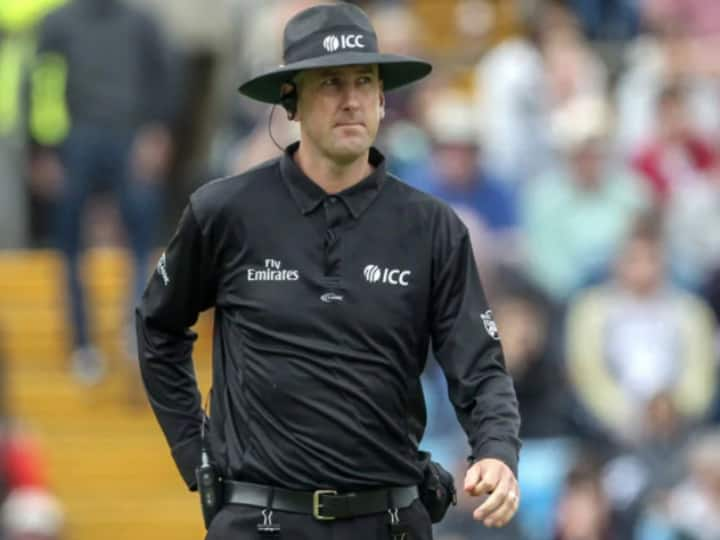 Michael Gough has been put in isolation: England umpire Michael Gough has been banned for six days for allegedly violating the bio bubble in the T20 World Cup and is in isolation. According to the report of 'The Daily Mirror', Gow, a former Durham batsman and one of the best umpires in international cricket, was found guilty of violating the Corona Bio Bubble in the UAE by the Biosafety Committee of the ICC.
met without being told
Gow had left his hotel outside the bio bubble of the tournament without meeting some people. "The Biosafety Advisory Committee has asked umpire Michael Gow to remain in isolation for six days due to a violation of the Corona biosafety protocol," the newspaper quoted an ICC spokesperson as saying.
Gau was to officiate on Sunday's match between India and New Zealand in Dubai but was replaced by Marais Erasmus of South Africa. Now she is in the hotel room and she is being checked every other day. He will be able to officiate only after the completion of the six-day segregation and the investigation report comes negative.
Let us tell you that the match was played between India and New Zealand on Sunday. In this match, India had to face defeat by 8 wickets. With this, Team India has now reached the verge of being out of the tournament. Actually, both India and New Zealand had to face defeat at the hands of Pakistan in their first match. Because of this, this match was very important for India and New Zealand. India's hopes got a setback after the defeat. It has become difficult for him to reach the semi-finals. He will have to win the remaining three matches and also depend on the results of the other teams in the group.
Also read- South Africa beat Bangladesh by 6 wickets to ease their way to semi-finals
T20 WC: Team India, surrounded after defeat, got support of Shoaib Akhtar, said – injustice is being done to Virat Brigade
.