Sports
Tokyo Paralympics 2020: India gets second medal, Nishad Kumar won silver in high jump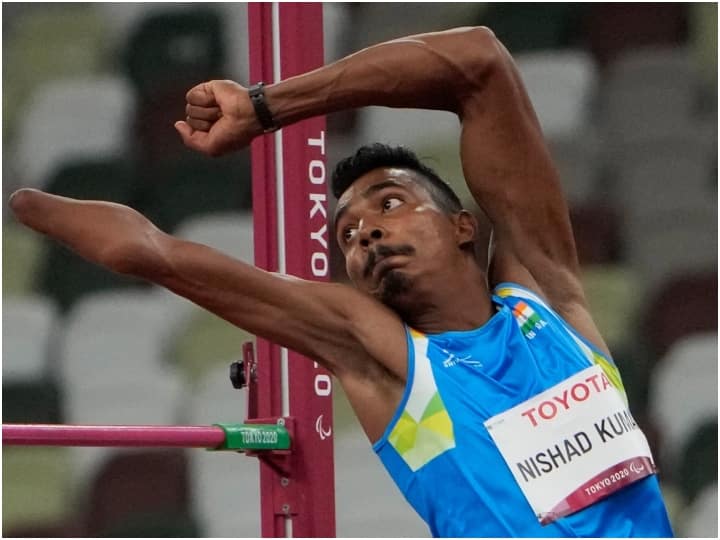 Nishad Kumar Wins Medal: India's Nishad Kumar has created history in the Paralympic Games being played in Tokyo. Nishad Kumar has given another medal to the country while performing brilliantly in the Tokyo Paralympics 2020. He won the silver medal in high jump. Nishad Kumar, rich in brilliant talent, had reached the top 3 performing brilliantly. He competed with 2 athletes from America.
Let us inform that Nishad Kumar, who won the silver medal for India in the Tokyo Paralympics, hails from Una, Himachal Pradesh. He worked hard for months at a coaching camp in Bangalore before the start of the Paralympic Games. Before this important match, prayers were constantly being sought for him in his village. With this medal, there is an atmosphere of happiness in the village.
Prime Minister Narendra Modi has tweeted and congratulated Nishad Kumar for winning the silver medal in the men's high jump in Tokyo. Prime Minister Modi has said that he is an extraordinary athlete, I am very happy about it.
More joyful news comes from Tokyo! Absolutely delighted that Nishad Kumar wins the silver medal in Men's High Jump T47. He is a remarkable athlete with outstanding skills and tenacity. Congratulations to him. #paralympics

— Narendra Modi (@narendramodi) August 29, 2021
.