Sports
Tokyo Paralympic 2020: Table tennis player Bhavina Patel reaches semi-finals, medal confirmed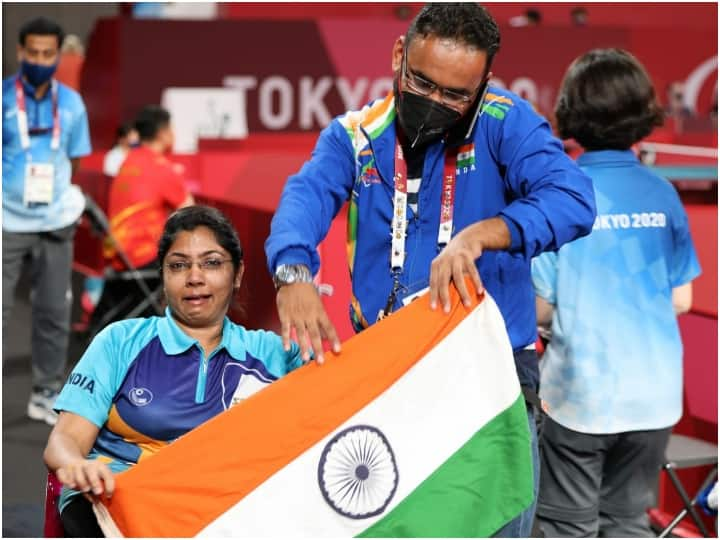 India's Bhavina Patel has created history in the ongoing Paralympics in Tokyo. She has made it to the semi-finals in the Women's Singles Class 4 of the Table Tennis event. With this, the medal has been confirmed in his name. Bhavina Patel defeated Rakovic of Serbia 3-0 to win the match and made it to the last-4. Bhavina won the match 11-5, 11-6, 11-7.
At least the bronze medal has been confirmed in the name of Bhavina Patel. She will be the first table tennis player from India to win a medal at the Paralympic Games. She will now face China's Miao Zhang in the semi-finals.
After reaching the semi-finals, Bhavina said, "I want to thank the whole country, because I have reached here because of them. Keep sending your love."
Earlier, Bhavina Patel defeated Brazil's Giocy de Oliviería 3-0 in the singles Class 4 quarterfinals. Bhavina defeated Ziosi 12-10, 13-11 and 11-6 in a match that lasted 23 minutes in Round-16. Bhavina won 19 points from serve and lost 13 points. Bhavina won the first game 12-10, second game 13-11 and third game 11-6.
Bhavina is the first Indian female table tennis player to have made it to the semi-finals of the Paralympic Games. Bhavina will face China's Zhang Mia in the semi-finals on Saturday.
.