Sports
Three years ago in Johannesburg, the bowlers had turned the bet, Team India had won the lost match.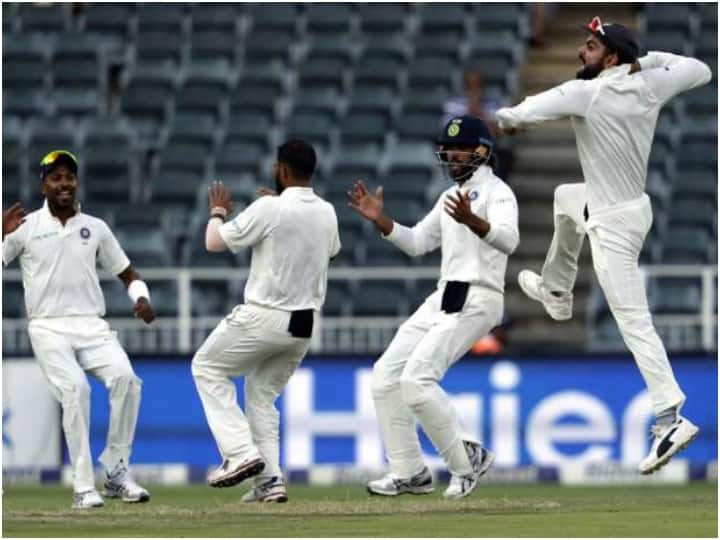 India vs South Africa 2018 Johannesburg Test: The second Test between India and South Africa being played in Johannesburg has come to a very exciting turn. Although the host team has the upper hand, but the bowlers of Team India have the power to turn the tide. Team India did something similar on their last tour of South Africa as well. In that match, India's fast bowlers gave the team the winning side.
Indian team could score 187 runs in the first innings
In that Test played at Johannesburg ground, the Indian team was all out for just 187 runs in their first innings. However, after this the fast bowlers got the team back and bundled out South Africa for just 194 runs. In the first innings for India, Jasprit Bumrah took five, Bhuvneshwar Kumar took three wickets. While Mohammed Shami and Ishant Sharma got one wicket each.
Highest Paid Athletes: Virat continues to shine, Sachin-Dhoni did not even shine, know the most expensive top-10 Indian athletes
India scored 247 runs in the second innings and gave a target of 241 to South Africa
After this, Team India had failed to make a big score in its second innings as well. Thanks to Ajinkya Rahane's 48 and captain Virat Kohli's 41, India scored 247 runs and set South Africa a target of 241.
After this, South Africa had scored 124 runs for the loss of one wicket at one time. It seemed as if she would easily chase down the target, but Shami, with her lethal bowling, won the lost match for India. South Africa lost their last 9 wickets in just 53 runs and the entire team was all out for 177 runs.
Mohammed Shami took five wickets in the second innings for India. While Jasprit Bumrah and Ishant Sharma took two wickets each. Also Bhuvi got a wicket.
Team India Schedule 2022: This is the schedule of Team India on home soil this year, know when and against whom the clash will take place
,