Sports
Three-time champion Patna Pirates reached second place in the points table by defeating Gujarat Giants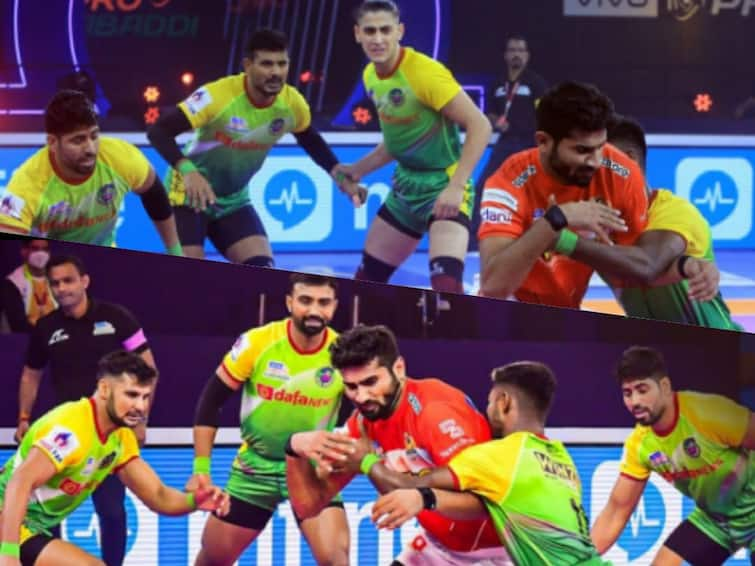 Pro Kabaddi league Season 8, Gujarat Giants vs Patna Pirates: Patna Pirates defeated Gujarat Giants 27-26 in the 42nd match of Pro Kabaddi League season 8 played at Sheraton Grand Whitefield in Bangalore on Saturday. In this match, there was a fierce competition between Patna Pirates and Gujarat in the first half, in the second half, Patna showed a great game and took the lead. Gujarat Giants tried to make a comeback but in the end they fell behind by one point. This is the fifth victory of the season of Patna Pirates and they have reached the second place in the points table. Prashant Rai was the player to score the most raid points of the match, while Sajin completed his high-5 with two super tackles.
Both the teams fought for one point
Gujarat Giants won the toss and chose the court and Monu Goyat was tackled by Girish Ernak in the first raid to give the team the first point. Rakesh Narwal touched Sachin Tanwar and gave Gujarat the second point. Prashanth Rai got the first point with a bonus. After this, Patna took the team 5-2 by taking four consecutive points. Gujarat's Ankit gave a super tackle to Prashant and leveled Gujarat. After this, there was a tough competition between the two teams and there was a lot of struggle for every single point. There were two minutes left in the first half and Patna Pirates took a 15-11 lead by all-out to Gujarat. Gujarat took two points and were trailing by just two points at the end of the first half. Patna Pirates was ahead 15-13.
Patna's defense showed strength in the second half
In the second half also, the excellent form of Patna's defense continued and Mohammadreza Chiyaneh again put Patna forward with a brilliant tackle. Sajin did a Super Tackle and gave Patna two more points. Sachin Tanwar was tackled by Rakesh Narwal and made Gujarat equal. Sajin completed his High 5 and scored his 10th Super Tackle of the season to lead the Pirates 20-18. Prashant took another point to take a 22-18 lead. After this, Prashant took the Pirates 24-21 with two points in two consecutive raids. Mahendra Rajput made a comeback to Gujarat with two consecutive successful raids, but Prashant took two points to lead the Pirates 27-23. In the last raid, Prashant Rai stood in the Giants' court and after losing one point sealed the victory of Patna.
Pro kabaddi league: In the history of Pro Kabaddi League, this team has the record for the biggest win, Bulls made an unwanted record
When it comes to 'DO OR DIE' raids, this team creates panic on the mat, has done over 500 successful DO OR DIE raids in 130 matches
,