Sports
This happened for the first time, despite the century, Team India could not even score 200 runs in an innings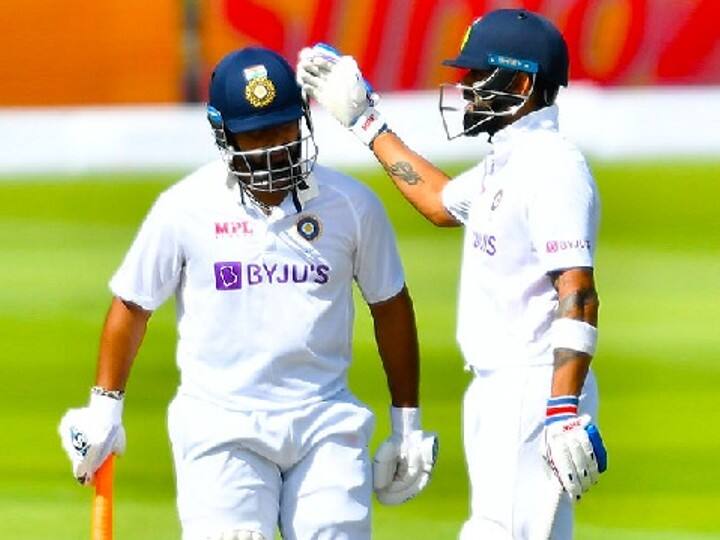 IND vs SA Cape Town Test: In the Cape Town Test being played between India and South Africa, the second innings of the Indian team was reduced to just 198 runs. Despite the century of wicketkeeper-batsman Rishabh Pant, the Indian team could not cross the 200 mark. This is the first time in the cricket history of the Indian team, when despite the century of a player in a Test match, the total score of the team could not even reach 200.
Despite a century, these are the four lowest scores of the Indian team:
1. The Test match being played in Cape Town is at number one in this matter. Team India scored only 198 runs despite Rishabh Pant's innings of 100 runs. This is the lowest score of the Indian team despite a century.
2. In 1998-99, Mohammad Azharuddin played an unbeaten innings of 103 against New Zealand in Wellington, but Team India's total score reached only 208 runs.
3. Even in 1992-93, despite a century against South Africa, the entire Indian team could score 215 runs. Kapil Dev scored 129 runs in the Port Elizabeth Test match.
4. In the Edgbaston Test against England in 1996, the entire Indian team was dismissed after scoring 219 runs. Sachin Tendulkar scored 122 runs in this match.
Captaincy Record: Virat Kohli is the third most successful captain in Test cricket, here is the top-10
IND vs SA 3rd Test: It is impossible to chase a target of 250+ against Team India, this record of last 21 years is shocking
this also happened for the first time
Another record has been made in Cape Town Test. This is the record for all the 20 wickets in both the innings of a team in a single Test being caught out. All 20 wickets of Team India were caught out in the Cape Town Test. Till date this has not happened in the history of cricket. Earlier, in a Test 5 times, 19 wickets were caught out in both the innings of a team.
,