Business
These shares increased the net worth of Rakesh Jhunjhunwala by Rs 7,000 crore in less than 7 months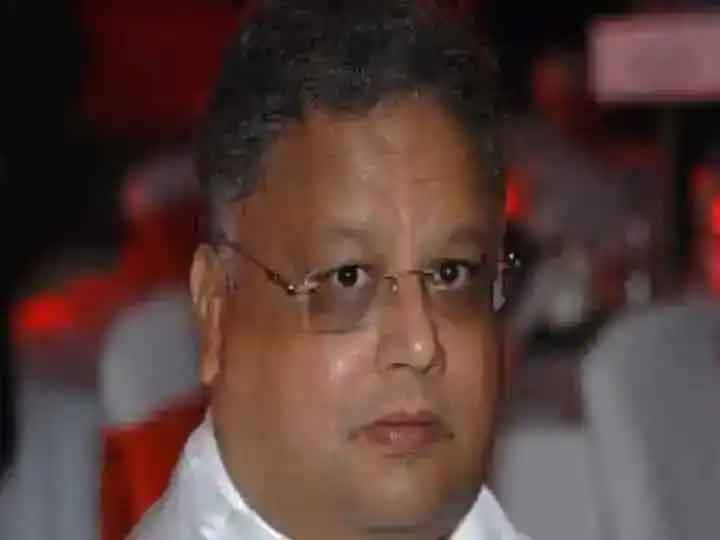 Multibagger Stock: Veteran investor Rakesh Jhunjhunwala's net worth was around Rs 16,700 crore as on March 31, 2021. Today it has increased to about Rs 23,900 crore. Today we are going to tell you about the shares of Jhunjhunwala which increased his earnings by Rs 7,000 crore in less than seven months.
Rakesh Jhunjhunwala is extremely bullish on jewelery company Titan, with half his portfolio invested in it, with a holding value of Rs 10,115 crore. The stock has rallied from Rs 1,560 to Rs 2,350 with 52 per cent returns in less than seven months, helping them generate huge gains.
He has a 10.8 percent stake in gaming company Nazara Technologies. His stake is Rs 1,030 crore. The stock has risen from Rs 1,639 to Rs 3,062 with 86 per cent return in less than seven months. Rakesh Jhunjhunwala's holding value in rating service provider company Crisil Limited is Rs 1,147 crore. In the same period, the stock has increased from Rs 1,789 to Rs 2,902 with a return of 61 per cent.
Jhunjhunwala follows this strategy
Jhunjhunwala's stock selection strategy is influenced by the strategies of George Soros and Mark Faber. Jhunjhunwala has often said that trend is friend, and he adheres to the philosophy of "buy right and sit tight". Their decisions are based on fundamentals vis–vis market noise. Rakesh Jhunjhunwala made knowledge his biggest asset.
If you are entering the stock market then keep a long term view. As an investor, you are investing money in the business model of the company. In simple words, you should invest in a business if the revenue model has growth potential and is sustainable for the changing environment.
Read also:
Multibagger Stock Tips: This multibagger stock increased by more than 140% in 6 months, ICICI Securities increased its target price
Multibagger Stock Tips: These Multibagger Penny Stocks made investors earn bumper, increased by 9,113% in 1 year
.