Sports
These are the five players who got the most raid points in season 8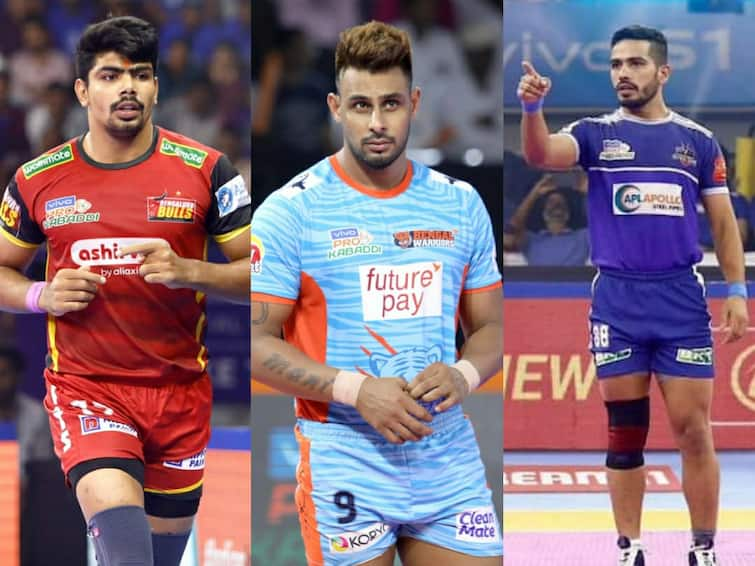 Pro Kabaddi League Top Raiders in PKL-8: Half the journey of Pro Kabaddi League has been completed. Raiders and defenders are the most important parts in this game. Pardeep Narwal, who has scored the most raid points in Pro Kabaddi history this season, is not supporting the form of players like Rahul Chaudhary and Siddharth Desai since the initial round. able to play. If the pace of Dabang Delhi's young raider Naveen Kumar continues this season, Maninder Singh and Pawan Sehrawat remain a challenge for the defenders. Let's take a look at the players who got the most raid points of this season.
Pawan Sehrawat
Pawan Sehrawat, the captain of Bangalore Bulls, is also in great rhythm this season and is at the forefront of getting raid points so far. He has won many matches for the team on his own. Many teams have succumbed to his high-fly. He has played 15 matches this season and is the only player of this season to get 200 raid points.
Maninder Singh
Maninder Singh, the captain of the defending champion Bengal Warriors, has been giving the team points in raids this season alone. He has played 14 matches this season and has got 178 raid points. Maninder Singh is second in terms of getting the most raid points this season. He has also got green sleeves.
Arjun Deswal
Through Deepak Niwas Hooda, the star player of Jaipur Pink Panthers, Arjun Deshwal has made his own identity and has become an integral part of the team due to his performance. He has played 13 matches this season and has got 152 raid points. He is only the third player to score more than 150 raid points this season.
Naveen Kumar
Naveen Kumar, who scored 7 consecutive Super 10 matches in Pro Kabaddi Season 8, had already scored a century of raid points before getting injured. Naveen has played 9 matches so far and has got 135 raid points. He is currently at the fourth place in the list of players who have got the most raid points.
Vikas Khandola
Haryana Steelers captain Vikas Khandola is one of those young captains, who has impressed everyone with his captaincy as well as his game. Vikas Khandola has been the main raider of the Steelers this season and has been able to take the team to the top four teams due to his brilliant game. He has achieved 116 raid points in 14 matches.
Pro Kabaddi League: Pro Kabaddi players in the grip of Corona, changes in the schedule and matches of these teams postponed
Pro Kabaddi League: A look at the performance of all the teams so far, Dabang Delhi and Bulls continue to dominate
,