Sports
There was a ruckus about world number 1 tennis player Novak Djokovic, Australian PM warned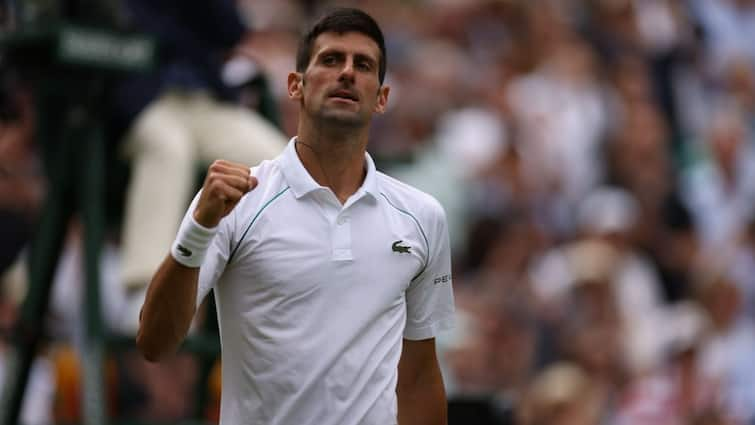 Australian Open 2022: World number one tennis player Novak Djokovic has to reach Australia to play the prestigious Australian Open tournament. Recently, he told that due to medical reasons, he has not got the Kovid-19 vaccine. But now Australian Prime Minister Scott Morrison has given a big statement about Djokovic. The prime minister said that if Djokovic failed to prove medical reasons, he would not be allowed to enter Australia. The round of discussions has started regarding this.
Djokovic has not yet got the corona vaccine. Novak Djokovic, the best tennis player and nine-time Australian Open champion, told before leaving for Australia from Croatia that he was exempted from the vaccine due to medical reasons. Earlier, Tennis Australia and the Victorian State Government had said that Djokovic, along with 26 more applicants, had applied to enter Australia without a vaccine.
IND vs SA: Shardul Thakur breaks the record of Ashwin and Harbhajan by taking 7 wickets for South Africa! view statistics
Now the statement of the Australian Prime Minister has heated up the matter. The Prime Minister has clearly said that there is no special rule for Djokovic. If they cannot prove that they have been exempted due to medical reasons, then they will not be allowed to enter Australia and will be deported back to their country on the next flight. The discussion has started all over the world regarding this. In fact, Djokovic has also opposed the vaccine last year. That's why the matter is gaining more momentum.
Viral Video: When Jasprit Bumrah and Marco Jansen clashed on the field, the umpire intervened
It is worth noting that at this time the Kovid-19 infection is spreading rapidly in Australia and the government is imposing strict restrictions to control it. The government's effort is that only those people from outside can enter the country, who are fully vaccinated. For this reason, it has been made mandatory for the players taking part in the 'Australian Open' starting from January 17, to take the corona vaccine. Players who could not do so due to medical reasons would be exempted from this rule.
,