Uncategorized
There may be an increase in the prices of other consumer durable products including AC, Fridge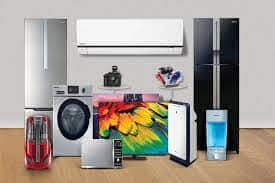 Price Hike : After Diwali (Diwali 2021), the prices of other consumer durable products including AC, fridge may increase. In fact, the prices of steel, copper, aluminum have increased in recent times. Due to which there has been pressure on consumer durables companies to increase the prices of their products. On top of that, the increase in the price of diesel has made it more difficult, because the transportation of goods has also become expensive. Because of this, these companies are left with no option but to increase the price. The shortage of semiconductor chip is also troubling these companies.
Price hike due to cost escalation
In this festive season, consumer durables companies did not increase prices in the wake of more sales. This is affecting their profit margins. That is why it is believed that after Diwali, these companies can increase the price of their products by 7 to 10 percent. In the last few days, there has been a jump of 20 to 25 percent in the commodity prices. At the same time, most consumer durables companies import components from China and the freight charge coming from China has become up to five times more expensive. In comparison, the companies did not increase the prices. But the consumer durables companies have made preparations to pass on the cost increase to the customers. And after Diwali in a phased manner, the process of increasing the price will start.
Huge sales in festive season
Sales of consumer durables companies have been tremendous in Dussehra, with e-commerce companies contributing a lot. There was a good demand for AC, TV, Fridge during Navratri. And companies expect that good sales will be seen on the occasion of Dhanteras and Diwali also. The grand sale that e-commerce companies like Amazon Flipkart started in the first week of October is still going on. After Diwali, if the consumer durables companies decide to increase the price, then it will affect the pockets of the customers. From petrol diesel to PNG-CNG has become expensive, now AC TV, fridge and geyser used in cold can also be expensive.
Read also:
Personal Finance: Want to become rich at a young age, these finance tips will come in handy for you
Multibagger Stock Tips: This multibagger stock grew by 110 percent in a year, the brokerage firm said – the boom will continue
.