Business
There is no relief for the common people from inflation, there is a big jump in the wholesale price based inflation in the month of October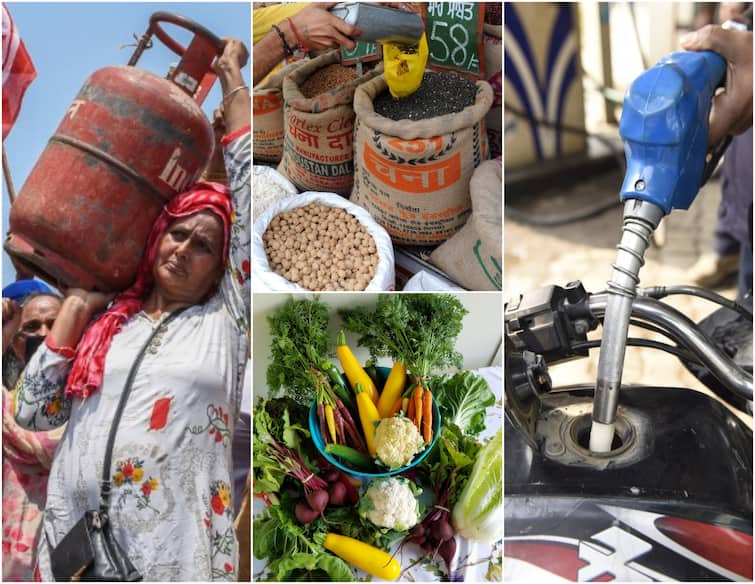 WPI Inflation RisesThe common people do not seem to be getting relief from the extortionate inflation. The WPI based Inflation for the month of October stood at 12.54 per cent, as compared to 10.66 per cent in the month of September. Inflation is at a five-month high. At the same time, for the last seven months, the wholesale inflation rate has been continuously above the double figures. The Ministry of Commerce and Industry has released these figures.
Why did wholesale inflation rise in October?
According to the data released by the government, WPI has increased from 10.6 per cent to 12.54 per cent in October as compared to September. At the same time, the wholesale inflation rate of food items has increased from 1.14 percent to 3.06 percent during this period. The Wholesale Price Index of vegetables has increased from -32.45 per cent to -18.49 per cent. The WPI of Manufacturing Products has increased from 11.41 per cent to 12.04 per cent. The biggest increase has been in the wholesale inflation of fuel and power. It has increased from 24.81 percent to the level of 37.18 percent. According to government figures, the increase in wholesale inflation has been registered due to the rise in the prices of fuel (petrol, diesel) and electricity. Along with this, the rise in the prices of manufactured products is also responsible for this impact of inflation.
Retail inflation data was released on Friday. In comparison to the month of September, the retail inflation rate increased from 4.35 percent to 4.48 percent in October. However, this figure is within the RBI's inflation rate estimate of 2-6 percent.
When will you get relief from inflation?
These figures are for the month of October. But it is believed that the inflation rate may come down in the month of November due to a big cut in excise duty on petrol diesel by the central government just a day before Diwali and after that the states reduce VAT on both the fuels. In the month of November, the supply of vegetables and vegetables increases, due to which inflation is also expected to decrease.
Read also:
Policybazaar IPO Listing: Policybazaar made good profit to investors, shares listed at Rs 1150
IPO: Bumper Earning Opportunity! From today till November 17, invest Rs 13970 in this IPO, there can be a big benefit
,