Sports
The video of the debate between Virat-Anderson surfaced, the captain of Team India had given the agreement answer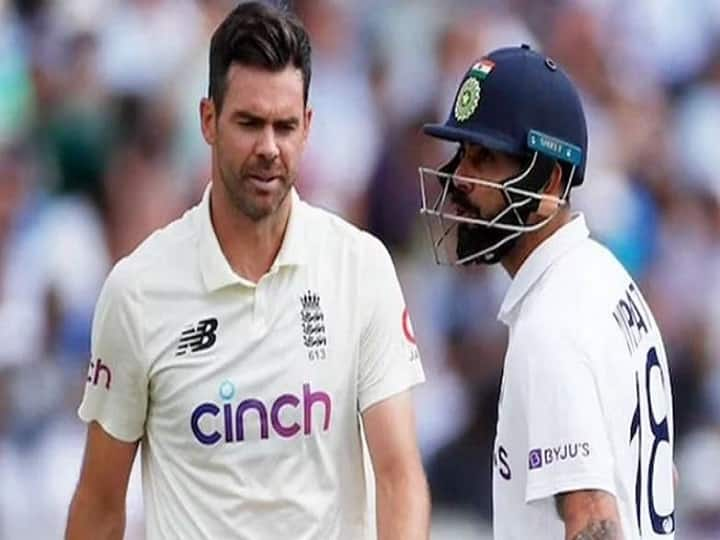 IND Vs ENG: During the Lord's Test, there was a lot of tension between India captain Virat Kohli and James Anderson. Now the real reason for the debate between the two players has come to the fore. The video that surfaced shows that Virat Kohli got angry because of Anderson's repeated speaking.
Barmy Army is an England cricket supporters' club that supports the team across the world. Is. The Barmy Army has shared the video of the debate between James Anderson and Virat Kohli. The video shows that the incident happened during the fourth day's play when the Indian team was batting in the second innings.
According to the video, Kohli got angry after Anderson repeatedly said something . In the video, Kohli is seen saying to Anderson, "What is that. You are swearing on me again, just like Jasprit Bumrah. Was furious to hear. Anderson replied saying, "You can swear on me. No one else can."
[tw]https://twitter.com/TheBarmyArmy/status/1427945288984051713[/tw]
Kohli, however, gave a befitting reply to Anderson. Kohli again said, "You are playing by your own rules. You are telling me to run. This is not your backyard."
Andersen said, "I think bowlers can also run at the crease." Responding to Anderson's talk, Kohli said, "Old age makes you so."
Relationship between India and England soured when Bumrah bowled short deliveries to Anderson on the third day. Indian fielding coach R. According to Sridhar, Anderson did not accept Bumrah's apology at the end of the day's play. India registered a historic victory by all-out England in the last two sessions of the Lord's Test. The third match between the two teams will be played from August 25.
IPL 2021: Rising star of Australia associated with Punjab Kings, took hat-trick in debut match itself
.