Sports
The ODI series between Afghanistan and Pakistan was postponed, here is the big reason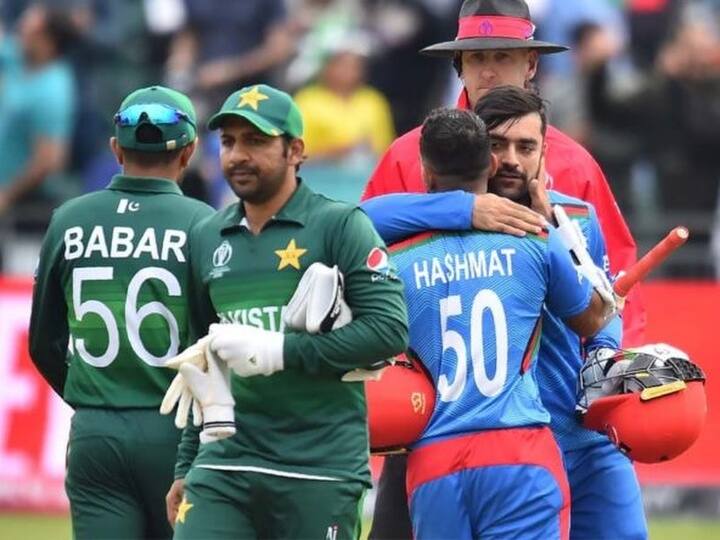 PAK vs AFG ODI Series: to be played between Afghanistan and Pakistan 3 ODI series of matches has been postponed. Afghanistan Cricket Board and Pakistan Cricket Board have taken this decision after mutual consent.. since the capture of the Taliban The situation in Afghanistan is not looking better. Both the boards decided after consultation among themselves that in these circumstances there are many challenges for the Afghanistan team to travel from there to Sri Lanka.. At the same time, due to the current situation in Afghanistan, there is additional mental pressure on the players of the team.. Due to which this series has been postponed indefinitely..
PCB wrote on his official twitter handle, "we ACB It has been decided to postpone this series after the request of. ACB told us that, the mental health of their players, Flight problems in Kabul, Lack of broadcast facilities and Kovid in Sri Lanka-19 This series should be postponed in view of the increasing cases of"
With all PCB tweeted that, "Both the boards once again called this series after talks among themselves. 2022 I will reschedule"
Yesterday it was decided to play this series in Pakistan
According to ACB CEO Hamid Shinwari, after the difficulties in going to Sri Lanka, we first thought of playing this ODI series in Pakistan, but in the end, keeping in mind the current situation in the country, we have decided to postpone it.
Shinwari said, "By last evening we were fully prepared to play this series in Pakistan. However, after taking into account all the circumstances, when we thought about the mental health of our players, then we thought that they will be playing this series. Not ready yet."
It is not easy for players to play series in Pakistan in such a short time.
At the same time, he said, "We had already wasted a lot of time to play the series in Sri Lanka. Now it was not easy for our players to go to Pakistan in such a short time and get ready to play the series. Pakistan's team is very strong. You have to be fully prepared to play with them in their home conditions. But we are not ready so this series has been postponed."
Hamid Shinwari also said, "We thank them for the support we have received from Pakistan."
read also
Russian company Almaz Antey will start giving S-400 missile system to India by the end of 2021
UP: Eight children died due to unknown fever in Mathura village, villagers said – the administration did not take any step in time
.