Sports
Test Ranking: Dean Elgar's entry in top-10 batsmen, Jamieson took a long jump in bowling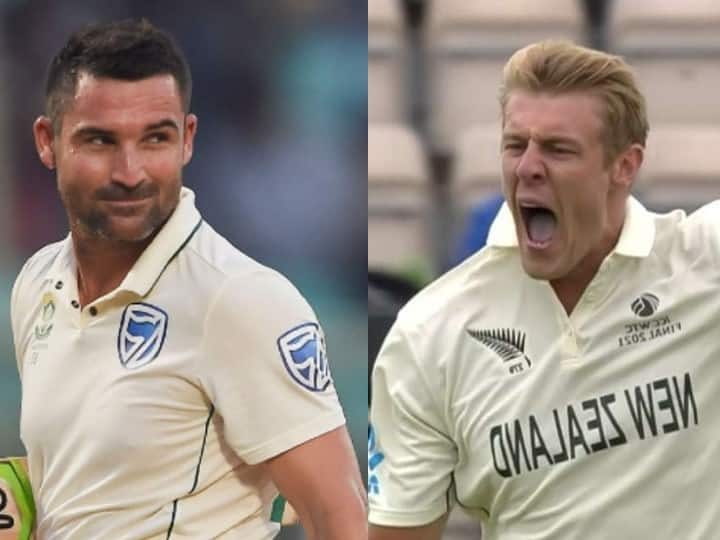 [ad_1]
ICC Test Rankings: The ICC has released the ranking of batsmen and bowlers between the Ashes being played between England and Australia and the ongoing Test series between India and South Africa. Among the batsmen, South African captain Dean Elker has included himself in the list of top-10 batsmen. At the same time, Kyle Jamieson of New Zealand has made tremendous gains in the bowlers' rankings.
Dean Elgar also included in top-10 batsmen
South African captain Dean Elgar has benefited from his strong performance in the ongoing Test series against India. Elgar has jumped four places to include himself in the top-10 list of Test batsmen. They have reached the 10th position. Australia's Marnus Labuschagne in first place and Joe Root of England in second place. Australia's Steve Smith has overtaken New Zealand's Kane Williamson for number three. Williamson has now slipped to fourth place. Team India's 2 batsmen are included in the top-10 batsmen. Rohit Sharma is in fifth place, while Virat Kohli is present at 9th position.
Cricket Trolling: Fans of Dhoni-Gambhir clashed over this post of KKR, Ravindra Jadeja also joined
Cricket Talks: Cricket or Politics? Harbhajan told his future plan
Rabada and Jamieson gain in bowling rankings
Jamieson has jumped 8 places in the bowling rankings on the basis of his strong performance in the ongoing Test series against Bangladesh. They have now reached the third place. South Africa's Kagiso Rabada has also improved a place to be fifth in the rankings. Pat Cummins and R Ashwin have retained their place in the first two places among bowlers.
Steve Smith overtakes Kane Williamson
Kyle Jamieson launches into third spot

The latest @MRFWorldwide ICC Men's Test Player Rankings

Full list: https://t.co/0D6kbTluOW pic.twitter.com/vXD07fPoES

— ICC (@ICC) January 12, 2022
,

[ad_2]