Sports
Team India may face a big setback before South Africa tour, these 4 players suffering from injury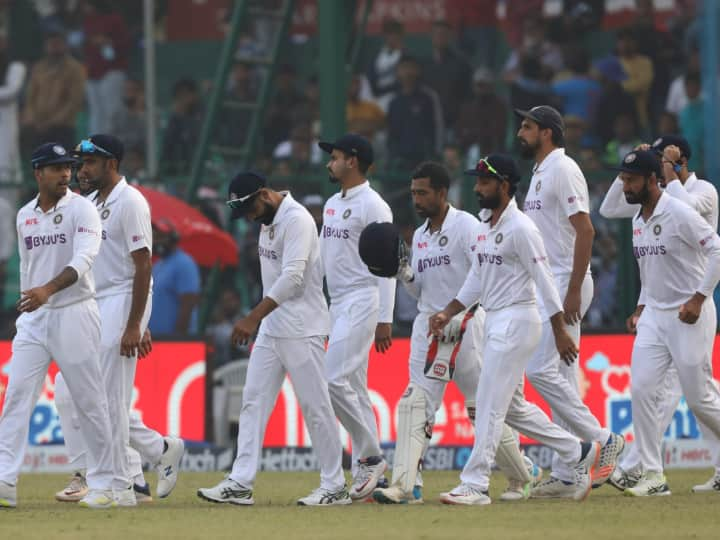 IND vs SA Series 2021: The Indian team has suffered a major setback before leaving for the South Africa (SA) tour. Many senior players of the team are currently battling with injuries. In such a situation, there is a situation of doubt regarding his upcoming tour. In the second Test match played against New Zealand (NZ), many Indian players could not play due to injury. Although the young players of the team performed well and got the victory. In the absence of injured players, many young players can be given a chance on the tour of South Africa. Know which players are currently struggling with injury.
doubt situation on these players
According to the report of an English newspaper, Team India's star all-rounder Ravindra Jadeja, fast bowler Ishant Sharma, young batsman Shubman Gill and the second Test against New Zealand Akshar Patel, who has performed brilliantly in the tournament, is not fully fit at the moment and is struggling with injury. It may take some time for these players to get fit. Whether these players will go to South Africa or not, a decision will be taken soon by the Board and the Selection Committee.
Many young players may get a chance
If these players are not fit for the upcoming tour, then many young players may get a place in the team. Mohammad Siraj can be selected in place of fast bowler Ishant Sharma. Apart from this, the possibility of getting young faces in place of other players is also being expressed.
African tour will be a 'fire test' for Team India
In the last 29 years, the Indian team has visited South Africa 7 times, but today the Test series has not been able to make its name. It would be surprising to know that for the first time in 2006, under the captaincy of Dravid, the team won its first Test match in South Africa. In this match, fast bowler S Sreesanth played an important role and took 8 wickets. However, this series also could not be done in the name of India. On the basis of this record, it can be said that this series is going to be very difficult for India.
Also read: ENG vs AUS: Did England make a big mistake by not giving Anderson a chance? Learn what David Warner said on this
BBL 2021: Explosive player Andre Russell will return to 'Big Bash League' after four years, will make a splash on behalf of this team
.