Sports
Team India coach Ravi Shastri's contract will end after T20 World Cup, what will he do next?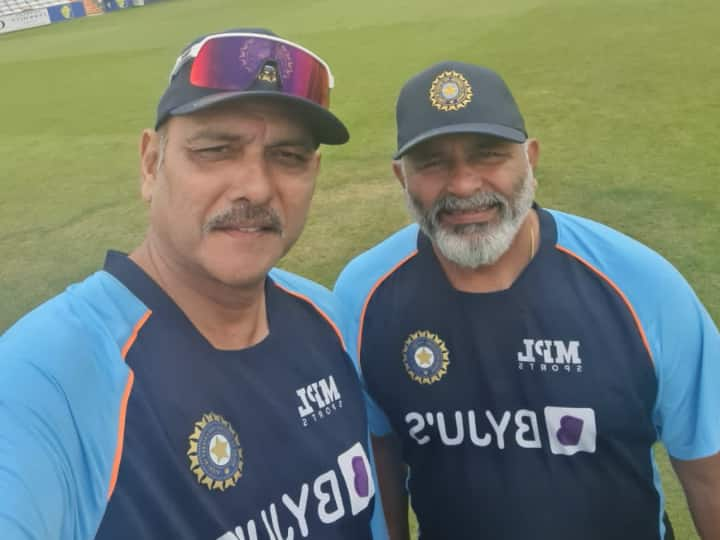 Ravi Shastri New Inning: The contract of Ravi Shastri, the current head coach of the Indian team, will end after the T20 World Cup 2021. In place of Ravi Shastri, former India captain Rahul Dravid will take over as the head coach. Meanwhile, a question is arising that what will Ravi Shastri do after the World Cup. Will he go back to his old profession of commentary or will he remain associated with coaching? By the way, there is a discussion that Ravi Shastri can join the new IPL franchise CVC Capitals team Ahmedabad. Let us know what is the whole matter.
Along with Ravi Shastri, his colleagues were also approached
As per a Cricbuzz report, CVC Capitals Management has roped in Ravi Shastri, India's bowling coach Bharat Arun and fielding coach R.K. Have contacted with Sridhar regarding coaching. However, confirmation of this news is awaited. It is being told that Ravi Shastri has talked about taking a decision on this after the World Cup.
Discussion of going back in commentary too
At the same time, it is also discussed that Ravi Shastri can start commentary again after being freed from the charge of coaching. After his retirement from cricket, he used to do commentary only. He has commented for different broadcasters for 20 years. In 2016, he took over the charge of the head coach of Team India. In such a situation, he had to leave commentary. Now that his coaching contract is about to end, the broadcasters want to join him once again. It is being told that many broadcasters have also contacted him. However, he has not yet taken any decision regarding the commentary.
After joining IPL BCCI Can't comment for
If Ravi Shastri joins any IPL team, then he will not be able to do commentary for BCCI. However, he can do commentary by contracting with any broadcaster.
read this also
T20 World Cup: These 5 Afghan players have the power to beat New Zealand, all the hopes of Indians rest on their shoulders
T20 WC NZ vs AFG: Indians praying for Afghanistan's victory, but this victory can also hang Team India
.