Sports
Team India can come with many changes in the third ODI, these players will be on leave!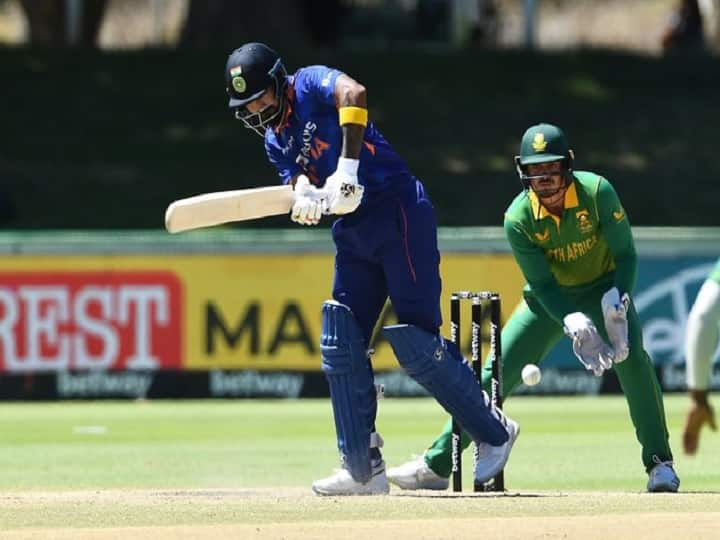 IND vs SA: The last ODI match of the three-match series between India and South Africa will be played at the Newlands Cricket Ground (NCG) in Cape Town. The hosts took an unassailable 2-0 lead in the series after winning the first two matches. Team India would like to avoid a clean sweep by winning the last match. So far, the performance of both the batsman and bowler of the Indian team has been disappointing. In such a situation, many changes can be made in the team in the last match. The veteran players who have flopped in the previous matches can be dropped in this match and the young players can be given a chance.
The Indian team had to face defeat by 31 runs in the first match. The young team got a good start in this match, but after that the middle order completely collapsed and the team lost the match. In the second match, the middle order also did not go well and the bowlers also looked completely flop. Till now many young batsmen have not got a chance to play. The team management can try bench strength in the last match.
IND vs SA: Indian fast bowlers who flopped in the first and second ODI, could only take so many wickets, you will be shocked to know the figures
These players may be on leave
Shreyas Iyer, who was a flop in the first two matches, can be dropped in the next match. Apart from this, fast bowler Bhuvneshwar Kumar, senior spinner Yuzvendra Chahal may be discharged in the next match. If experts are to be believed, then Jasprit Bumrah can also be rested in the next match. Overall, in the third ODI, Team India can take the field with 4 to 5 changes.
These youths can get a chance
Young batsmen Ruturaj Gaikwad, Suryakumar Yadav and Ishan Kishan can be given a chance to play in the last match. Apart from this, young bowler famous Krishna can make his ODI debut. Spinner Jayant Yadav can be given a chance in place of Chahal. If Bumrah is rested, then Deepak Chahar can also be a part of the playing XI in the last ODI.
IND vs SA: Former cricketers furious over the disappointing performance of Indian team, questions raised on Rahul's captaincy, know who said what
,