Sports
Sunrisers Hyderabad out of playoff race, know the condition of other teams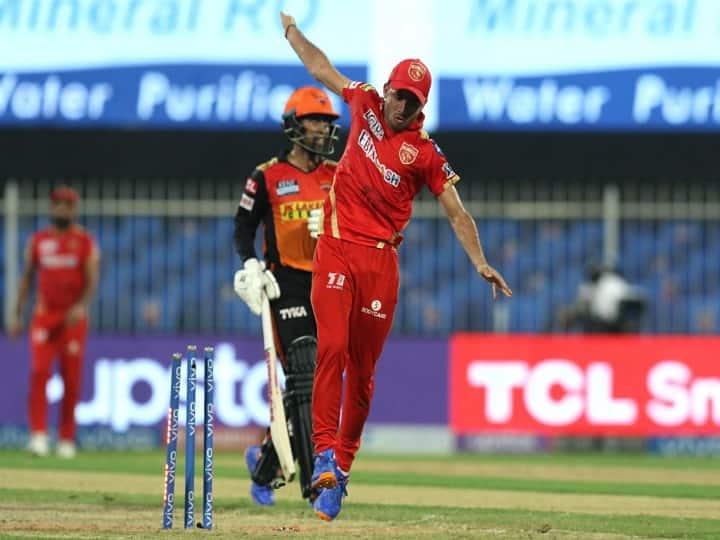 IPL 2021: There is still about 20 days left for the final of the Indian Premier League 2021, but now the picture of the playoffs seems to be clear. After the double-header played on Saturday, the Delhi Capitals team became the first team to go to the playoffs. With this, the road to the playoffs for Sunrisers Hyderabad was closed after the defeat against Punjab Kings.
Delhi Capitals have continued their stellar performance in the tournament. Delhi Capitals beat Rajasthan Royals by 33 runs on Saturday. This was the 8th win of Delhi Capitals in the 14th season of IPL and with this they occupied the first place in the points table with 16 points. So far, all the teams that have achieved 16 points in the history of IPL have got entry in the playoffs.
At the same time, Sunrisers Hyderabad's poor performance against Punjab Kings also continued. Sunrisers Hyderabad had to face defeat by five runs in this match. Sunrisers Hyderabad have played 9 matches in the tournament so far and this was their eighth defeat. Sunrisers Hyderabad's net run rate is also very bad and they are out of the race for the playoffs.
CSK close to playoff
Punjab Kings, however, managed to stay in the race for the playoffs. Punjab Kings registered their fourth win in their 10th match. However, Punjab Kings will have to win their remaining four matches to make it to the playoffs.
Apart from these, Chennai Super Kings is just one win away from making it to the playoffs. RCB will also have to win at least three more matches. KKR, Mumbai Indians and Rajasthan Royals will need to win four of their remaining five matches to make it to the playoffs.
PBKS Vs SRH: We have got used to such close matches, said KL Rahul on the win against Hyderabad
.