Uncategorized
Stock Market Today: Great growth in the stock market, Sensex closes at 61,765, Nifty also with an increase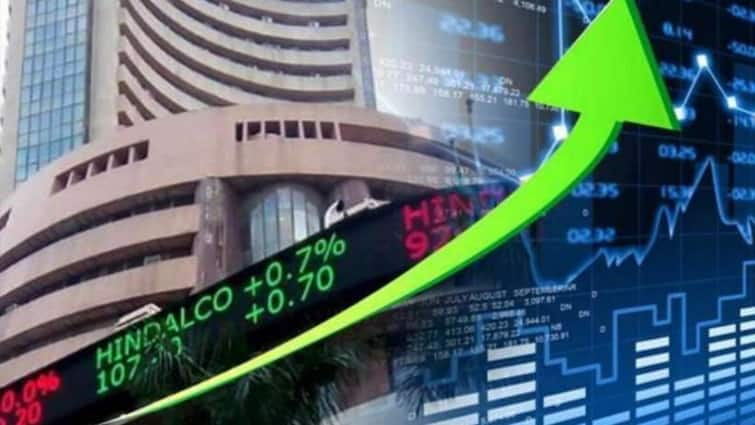 Stock Market Today: On the first trading day of the week, there was a great rally in the market. In today's trading, Sensex (BSE Sensex), Nifty (NSE Nifty) and Bank Nifty (Bank NIfty) all these three indices have made a new record. BSE's main index Sensex closed at 61,765.59 with a gain of 459.64 points or 0.75 per cent. At the same time, NSE's main index Nifty closed at 18,477.05 with a gain of 138.50 points or 0.76 percent.
Sensex-Nifty made new high
Sensex has made a new high of 61,963.07 in today's trading. At the same time, Nifty has made a high of 18,543.15 points. Apart from this, the Bank Nifty index closed at 39,684.80 with a gain of 343.90 points or 0.87 percent.
Buying in 17 shares
Talking about the top-30 shares of Sensex, in today's list 13 stocks have closed in the red mark. Apart from this, there has been an increase in 17 stocks. In today's trading, the shares of Infosys closed at the level of 1792 with a gain of 4.47 percent. Apart from this, shares of Tech Mahindra, Tata Steel, ICICI Bank, ITC, Maruti, SBI, Axis Bank, Titan, Bajaj Finserv, TCS, Nestle, IndusInd Bank and Reliance closed with gains in this list.
13 shares closed in the red
Apart from this, HCL Tech has topped the list of declining stocks with a decline of 2.3 percent. Apart from this, selling has been seen in the stocks of M&M, Dr Reddy, Asian Paints, LT, HDFC Bank, Kotak Bank, Sun Pharma, NTPC and Power Grid.
Sectoral index rises
Talking about the sectoral index, there was a sell-off in the BSE healthcare sector. Apart from this, today all the sectors are closed in the green mark. BSE Auto, Capital Goods, Consumer Durables, FMCG, BSE IT, Mattel, Oil & Gas, PSU and Tech saw great buying in all sectors.
Smallcap-Midcap index also remained buying
Apart from this, BSE Smallcap, Midcap and CNX Midcap indices have seen gains. The smallcap index closed at the level of 30100.80 with a gain of 207.74 points. At the same time, the Midcap index closed at the level of 26952.13 with a gain of 252.44 points.
Read also:
Online Fraud: If online fraud has happened to you too, you will get the money back in 10 days, know how?
BoB Mega e-Auction: Good News! Bank of Baroda is giving cheap house, chance to buy shop, check what is the offer?
.