Business
Stock market: How will the month of November be for Indian stock markets? this prediction happened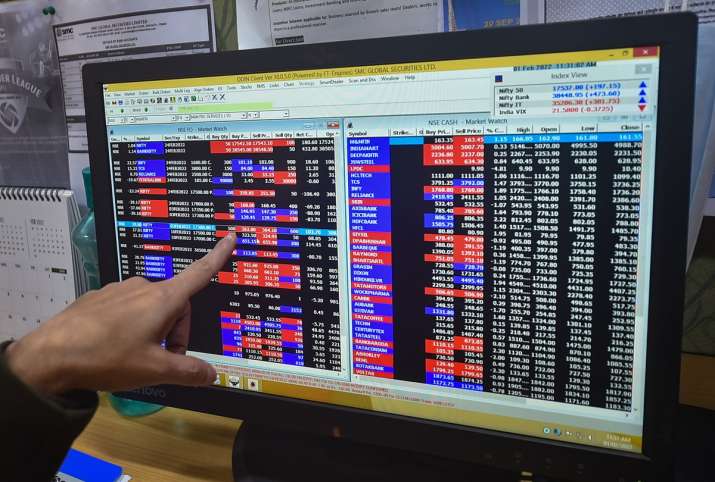 The Indian stock market has been witnessing a flurry of ups and downs throughout the last month. Here small investors have suffered heavy losses. If we look at this bullish slowdown in the stock market, the selling of foreign portfolio investors (FPIs) has been an important reason here among many other reasons.
However, the pace of withdrawal of FPIs from the Indian stock markets has slowed down somewhat in October. Looking at this trend of October, it is being predicted that in November also a similar moderation can be seen in the selling of foreign investors, which can benefit the stock market investors.
Big drop in FPI selling in October
After withdrawing Rs 7,600 crore from equities in September, FPIs have pulled out Rs 1,586 crore from capital markets so far this month. FPIs had net buying of Rs 51,200 crore in August. Apart from India, so far this month, FPIs have also pulled out from the Philippine and Taiwanese markets.
May also fall in November
K Dileep, PMS head, Geojit Financial Services, said the net inflows of FPIs in November will largely be around this figure. According to depository data, FPIs have withdrawn Rs 1,586 crore from shares till October 28. There is only one trading session left for this month. However, during the last few days, the pace of selling of FPIs in the Indian markets has slowed down. In fact, in the last four trading sessions, he has been a buyer of Rs 6,000 crore.
What do experts say
Shrikant Chauhan, Head of Equity Research (Retail), Kotak Securities said that high cost of capital, current geopolitical crisis has been the reason for selling FPIs in October. Earlier in July, FPIs had infused about Rs 5,000 crore into Indian equities. Earlier, FPIs were net sellers for nine consecutive months since October last year. So far this year, FPI outflows have reached Rs 1.70 lakh crore.
Uncertainty will continue
Himanshu Srivastava, associate director-manager research, Morningstar India, said, "The possibility of aggressive interest rate hike by the US central bank, depreciating rupee, fears of recession and Ukraine-Russia war has led to foreign investors entering the Indian stock markets. The flow will be negative. This scenario has created an environment of uncertainty, due to which investors are hesitant to take risk.
Latest Business News
function loadFacebookScript(){
!function (f, b, e, v, n, t, s) {
if (f.fbq)
return;
n = f.fbq = function () {
n.callMethod ? n.callMethod.apply(n, arguments) : n.queue.push(arguments);
};
if (!f._fbq)
f._fbq = n;
n.push = n;
n.loaded = !0;
n.version = '2.0';
n.queue = [];
t = b.createElement(e);
t.async = !0;
t.src = v;
s = b.getElementsByTagName(e)[0];
s.parentNode.insertBefore(t, s);
}(window, document, 'script', '//connect.facebook.net/en_US/fbevents.js');
fbq('init', '1684841475119151');
fbq('track', "PageView");
}
window.addEventListener('load', (event) => {
setTimeout(function(){
loadFacebookScript();
}, 7000);
});
,