Sports
Steve Smith was trapped in a lift in Melbourne hotel for an hour, expressed pain on social media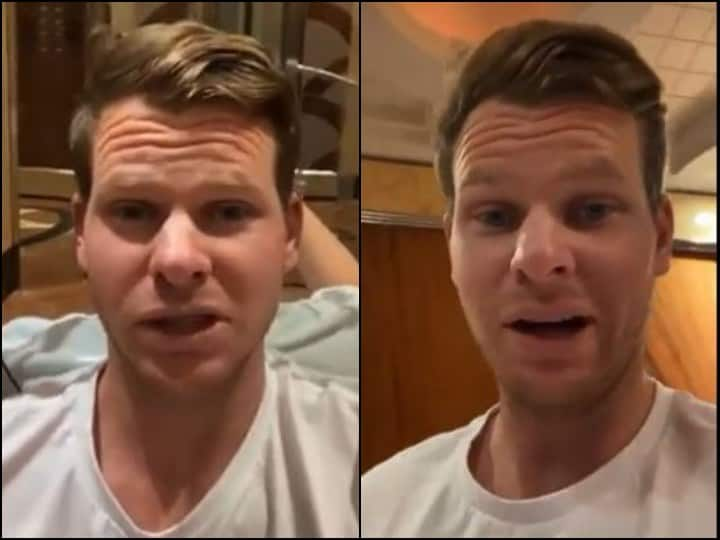 Steve Smith Stuck In Elevator: Australia's star batsman Steve Smith on Thursday got stuck in a lift at a hotel in Melbourne, where he was forced to spend almost an hour. During this, Smith and his fellow batsman Marnus Labuschagne 'live-streamed' the incident on Instagram to help in the rescue operations.
Labuschagne also tried to open the elevator door with the help of a rod. Also gave some chocolates to Smith. Then he was waiting for the help of technicians in the hotel.
Steven Smith gets stuck in a Lift
#stevensmith #smith#ashes #smithfan#smithforever pic.twitter.com/IWsaK3R444

— Samuel Charles (@samuel11175) December 30, 2021
Smith said in the first post on social media, "I am on my destination. I am standing here but the doors are not opening." He further wrote, "Apparently it is not working. I have tried to open the door. I have opened this side, on the other hand Marnus Labuschagne is trying to open it, to no avail. "
Smith continued, "To be honest, it hasn't been the way I had imagined the evening." When the technician finally managed to open the door and Smith came out, he was greeted with applause by his teammates from the Australian team.
Smith said, "I've got to the safe room. Finally got out of the elevator. That was definitely a weird experience. Those 55 minutes I'll probably never get back."
Former veterans congratulated on the historic victory of Team India, Ravi Shastri said – Brisbane, Oval, Lord's and now Centurion…
Pro Kabaddi League 2021-22: Steelers team blown away in wind of wind, Bulls beat Haryana in one-sided match and won hat-trick
,