Sports
'Son drink turmeric milk', when Hardik got a call from Kapil Dev before surgery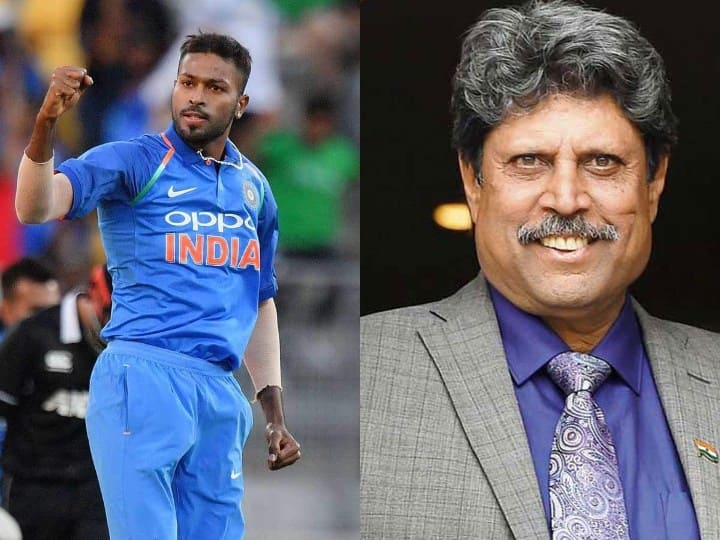 T20 World Cup 2021: The all-rounders of Team India are busy in their preparations for the T20 World Cup matches. Pandya has been battling with fitness issues for some time and this is the reason why he is not even seen bowling in international matches. However, there is no dearth of fan base of Pandya. Kapil Dev, the great former captain of India and the legendary all-rounder of his time, has always been a fan of Pandya. Team India's star all-rounder Hardik Pandya has shared an anecdote related to Kapil Dev during his back surgery in London in the year 2019. Pandya told how Kapil Dev called him during that difficult time and encouraged him.
Hardik Pandya recently shared this anecdote during an interview. He told, "Before my back surgery in London, Kapil Dev sir called me. I was very happy at that time. He told me, 'Son please drink turmeric milk. Everything will be fine.'" Let us tell you that Kapil Dev gave the cap of Team India to Hardik Pandya in his debut ODI match. Recalling that special moment, Pandya said, "It was a very special moment for me to get the cap of Team India from Kapil Dev. He gave me that cap and said, 'I am sure that you are better than me in this game. Will do it. You will get a lot of success in future, just keep working hard like this."
Let us tell you that since the back surgery in 2019, Pandya is constantly worried about his fitness. Since then, where he has not played a single Test match, he is seen playing as a batsman in the limited overs format as well.
Didn't even bowl in the warm-up match against England
Hardik did not bowl in the practice match against England on Monday. However, after this, once again Kapil's big statement about Hardik came out. Kapil said about Hardik not bowling, "It is very special to have an all-rounder in the team. Hardik's not bowling will not make much difference to the team's chances in this T20 World Cup. Although his one or two overs By putting it, Kohli will have the option to rotate his bowlers during the match. Let us tell you that India will start its campaign in this T20 World Cup with the match against Pakistan on October 24.
read also
T20 World Cup 2021: 'Hit Me Beat', Favorite Fan Returns Before Indo-Pak Match, Posted Emotional Video
T20 World Cup 2021: These bowlers have done the feat of taking wickets on the first ball of T20 career, this great player of India also included
.