Business
Silver ETF is an attractive investment option like Gold ETF, know about it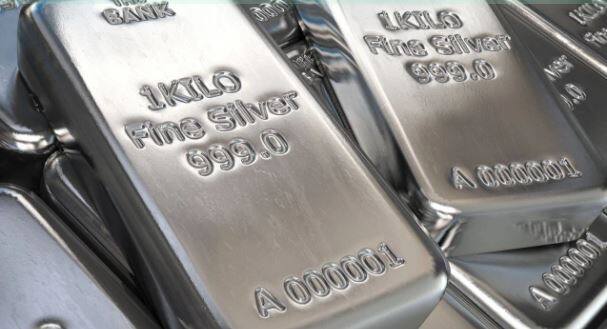 Silver ETFs: Apart from jewelery, gold and silver are also used for investment. Traditionally, people in India have been investing in gold and silver for a long time. The reason is that people consider investing in gold and silver as safe and secondly because their prices are directly related to inflation. With the rise in inflation, an increase in the prices of gold and silver can also be seen, which benefits investors.
In the last few years, many options for investing in gold have opened up such as Sovereign Gold Bond Scheme, Gold ETF and Gold Mutual Fund etc. But till now there were limited options for investing in Silver such as Silver Jewelery and Coins but given the green signal by SEBI. After getting it, now the option of Silver ETF and Fund and Fund has also opened.
Benefits of investing in silver
Pankaj Mathpal, CFP, Optima Money Managers, says that apart from jewelery, silver is also used in industrial sectors such as solar panels, medical instruments, renewable energy, switches, and satellites, so the demand for silver will increase further in the future. There is a possibility that investors can make profits. Silver is a good conductor of electricity. Although it is expensive as compared to copper, but silver is used in special industrial electrical products where possible according to the cost.
Inverse relationship between stock market and silver
The correlation of silver with equity is not good, that is, if there is a downturn in the stock market, silver can be seen at that time. Therefore, having silver in the investment portfolio according to diversification can also prove to be right. If there is a deep mutual relationship between two assets, then both can see a rise or fall at the same time, but this is not necessarily the case between the stock market and silver.
Benefits of portfolio diversification by investing in silver
In an environment of uncertainty, the demand for silver increases even more as silver is seen as a safe investment in such situations. During the global recession of 2008-2009, between January 1, 2008 and February 27, 2009, where the Nifty-50 Total Return Index had recorded a loss of 54.43 percent, Silver had registered a gain of 13.08 percent. That is to say, investing in silver along with other things gives the benefit of portfolio diversification.
Historically, it has been seen that whenever inflation rises, the price of silver rises, making silver an attractive investment option. In the last almost a decade, there has been a huge demand for silver in the industry. Although past performance does not guarantee that similar performance will be seen in future also, it is good to know that silver has registered a net profit of about 74 percent in the last three years.
investment options
Investors now have the facility of ETF Fund of Funds. Silver ETF invests the money of investors in Silver i.e. Silver and Silver ETF Fund of Funds in Silver ETF. So both Silver Fund of Funds and Silver ETFs invest in silver in the end. Demat account is required for investing in ETFs but funds of funds can be invested without a demat account. The objective of Silver ETFs and Funds of Funds is that by investing in them, investors can get profits similar to the profits they get from investing in pure silver in the domestic market. They can be easily sold when needed and their maintenance cost is also low. Investors can also invest in Silver ETF Fund of Funds through SIP.
what is tax benefit
Pankaj Mathpal says that although investing in silver ETFs does not directly give income tax exemption, but if it is sold after investing in it for more than three years, then the benefit of indexation would be available on the profit made on it. Due to which the tax on profits can be reduced.
First Silver ETF in India
Silver ETF has been launched for the first time in the country after getting permission from market regulator SEBI and a fund of funds is also going to be launched. Investors can start investing with a minimum of Rs 100. Both these are open ended schemes i.e. even after the closure of NFO, one can invest in them at market rate. In the coming time, more mutual fund companies can come up with silver ETFs.
read this also
If gold is received in gift then you will have to pay tax, know what are the rules of tax on gold received in gift
Vodafone Idea Update: Vodafone Idea will give 36% stake to the Government of India in return for the interest due, shares dropped by 18 percent
Disclaimer: (The information provided here is for informational purposes only. It is important to mention here that investing in the market is subject to market risks. Always consult an expert before investing money as an investor. Anyone from ABPLive.com Also investing money is never advised here.)
,