Sports
Shoaib Akhtar will be costly to leave the live show, PTV asks for 10 crores as damages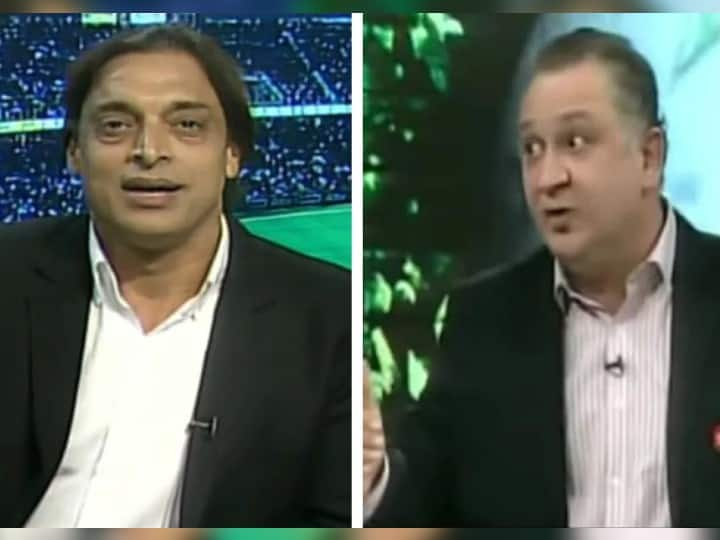 100 million defamation notice for Shoaib Akhtar: Pakistani TV channel PTV has sent a notice to Shoaib Akhtar for damages of Rs 10 crore. He has been given this notice for announcing his resignation from PTV in a live TV show. The notice reads that 'in accordance with clause 22, both the parties have the right to terminate their agreement by giving three months' written notice or payment in lieu thereof. While Shoaib Akhtar abruptly resigned on air on 26 October, due to this PTV has suffered huge financial loss.
And what is written in the notice..?
The notice also states that PTV reserves its right to initiate legal proceedings against Akhtar if Akhtar does not pay the amount of damages. According to the notice, during the T20 World Cup telecast, Shoaib Akhtar left Dubai without informing the PTV management. Then he appeared on an Indian channel with Indian cricketer Harbhajan Singh. Due to this also PTV has suffered a lot.
Shoaib said- I will face legal battle
Akhtar has responded on Twitter in response to this notice. He wrote, 'I am disappointed. When I was working for PTV, they could not protect my honor and reputation and now they have sent me a recovery notice. I am a fighter and will not give up. I will face this legal battle. My lawyer Abuzar Salman Khan will answer it according to Niazi law.
Utterly Disappointed. After miserably failing to safeguard my respect & repute while i was working for PTV, they have now sent me a Recovery Notice. I am a fighter & will not give up & fight this legal battle. My lawyer @SalmanKNiazi1 will take this forward according to law.

— Shoaib Akhtar (@shoaib100mph) November 7, 2021
There was controversy after the Pakistan-New Zealand match
PTV's cricket show 'Game On Hai' was being telecast after the Pakistan-New Zealand match on 26 October. During this, Akhtar ignored the question of anchor Nauman Niaz. On this Nauman told Shoaib Akhtar that you are being a bit rude and I do not want to say this. But if you are being over smart, you can go. After this Shoaib Akhtar left the show immediately.
Dwayne Bravo Retires: David Warner did 'champion dance' with Bravo after the match, fellow players laughed at him
T20 World Cup: Chris Gayle stunned when he got a wicket on his last ball, celebrated like this with the batsman
.