Sports
Shoaib Akhtar warned New Zealand, said- this is Pakistan's national team, not a club team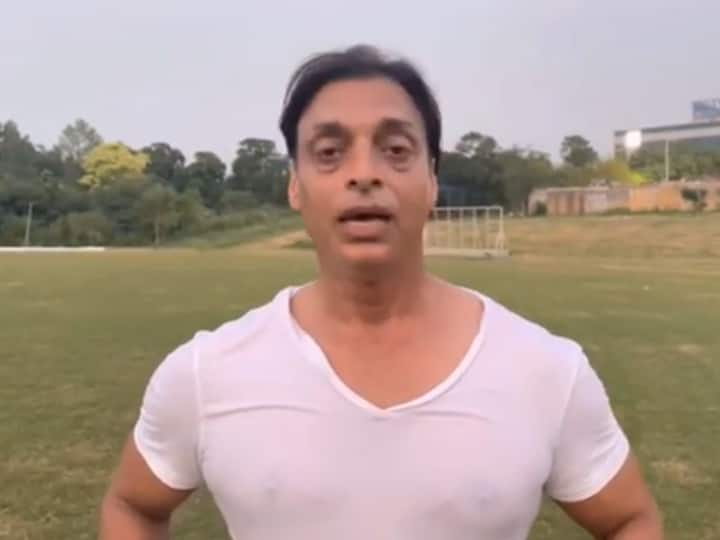 Shoaib Akhtar Slams New Zealand Cricket: The New Zealand Cricket Board today canceled the three-match ODI series against Pakistan starting today and then the five-match T20I series against Pakistan, citing security reasons. With this move of New Zealand, Pakistan has once again become gritty in world cricket. Former Pakistan cricket team's veteran fast bowler Shoaib Akhtar has targeted the Kiwi team.
Former fast bowler Shoaib Akhtar said, "I want to tell New Zealand and their board that this is the national team of Pakistan. There is no back and forth or no club team. I am angry that what the New Zealand board has threatened. Key given. You should think that you are talking about Pakistan. Pakistan is the greatest country in the whole world. So, change your (Blackcap) behavior and stop making statements like that you are going to tour against Pakistan. Will cancel."
Akhtar further said, "Next time be careful before making such statements, because such things are beyond tolerable for a national team in international cricket. If I were the decision-making authority, I would have told the New Zealand board this Would have replied that we don't want to play with you for the next five years. But the people who are in PCB are sleeping with their hands tied and don't know how to answer. If I was there, I would have answered strongly."
Ramiz Raja sleeping in office, when he should be doing a presser like this against New Zealand.

Make @shoaib100mph the Chairman PCB.#PAKvNZ pic.twitter.com/Ntw7SwENkz

— Ahmad. (@ahmadridismo) September 17, 2021
Earlier, Akhtar had made a big allegation on New Zealand
Earlier, Shoaib Akhtar had tweeted saying that New Zealand killed Pakistan cricket. Akhtar said New Zealand should have remembered that nine Pakistanis were killed in the Christchurch attack. Pakistan then stood firmly with New Zealand. Pakistan toured New Zealand in the poor conditions of Kovid-19, while on that tour the New Zealand authorities behaved so poorly.
He wrote in the next tweet, it was just an unverified threat. This could be discussed. Prime Minister Imran Khan had assured by talking to the Prime Minister of New Zealand but still it was denied. Pakistan hosted South Africa, Bangladesh, West Indies, Sri Lanka, Zimbabwe and Pakistan Super League (PSL) with full security.
° This was just an unverified threat, it could have been discussed.

° Prime Minister Imran Khan personally spoke to his NZ counterpart and assured but it was still refused.

° Pakistan has safely hosted South Africa, Bangladesh, West Indies, Sri Lanka, Zimbabwe & PSL.

— Shoaib Akhtar (@shoaib100mph) September 17, 2021
Pak captain Babar Azam disappointed with series cancellation
Pakistan captain Babar Azam said he was "very disappointed" after New Zealand canceled the tour citing security threats. New Zealand called off the tour without playing a ball and it was their first tour against Pakistan in 18 years, which included a series of three ODIs and five T20 Internationals.
Babar Azam expressed disappointment over New Zealand's decision. He tweeted, "Extremely disappointed with the sudden cancellation of the series, it could have brought back smiles to millions of Pakistan cricket fans. I have full faith in the capabilities and credibility of our security agencies. They are our pride and always will be. Pakistan zindabad."
.