Sports
Shastri's disclosure after leaving the post of coach, said this about Team India's dressing room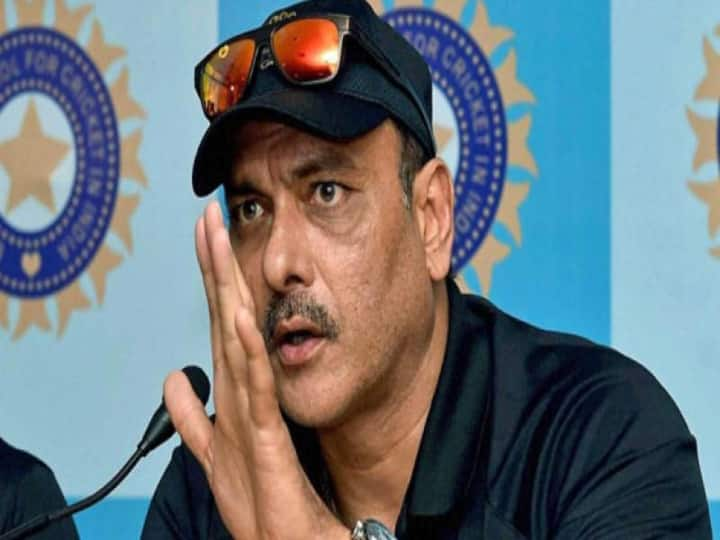 Team India Former Coach Ravi Shastri: When former veteran spinner Anil Kumble resigned as the head coach of Team India in June 2017, most people felt that many players of the team did not like him, especially Test captain Virat Kohli. After the departure of Kumble, Ravi Shastri was appointed as the coach of Team India. Even before this, he had been with Team India as a director for 9 months. Then it was said that Shastri has the support of Kohli, that is why the coach has been made.
Ravi Shastri stepped down as the coach of Team India in November. He was the coach of the Indian cricket team for four years. He has now revealed that "an attempt" was made to stop him from entering the dressing room. In an interview, Ravi Shastri said that even after working as a director with Team India, I was surprised by the way BCCI treated me.
Ravi Shastri said that whatever I had contributed, it was only on saying a word of BCCI. There were better ways to tell me this. Oh look we don't like you, we don't like you. We want someone else. If that were the case then. Anyway, I went back to doing what I do best – which is television.
'Some people didn't want me back in the dressing room'
The former coach of Team India said that almost nine months have passed, and I had no idea that there was something wrong inside the team. I mean, what could have gone wrong? I was told there was a real problem and I said – how can there be a problem in nine months? The team I left was in such a good place. How can such a big mess happen in nine months? Ravi Shastri further said that there were people who wanted me not to return to India's dressing room again. He said that there was also opposition to the appointment of Bharat Arun as the bowling coach.
Shastri said that in my second term, I came after a big controversy and it was really a slap in the face of those who wanted to remove me.
Team India's performance under Ravi Shastri's coach
Test – played 43 matches, out of which 25 were won, 13 were lost and 5 matches were drawn.
ODI – Played 76 matches. Won in 51, lost in 22, tie 2 matches and no result of one match.
T20 – 64 matches, 42 wins, 18 losses, 2 ties and 2 matches were inconclusive.
Also read- Rohit Sharma ODI Captain: After being made the captain of the ODI team, Rohit Sharma's 10-year-old tweet went viral, know what was written
Laxman on Mayank Agarwal: Laxman called Mayank Agarwal's batting unmatched, said – he returned on the strength of his confidence
,