Sports
Sachin Tendulkar will not be a part of 'Road Safety World Series', will be surprised to know the reason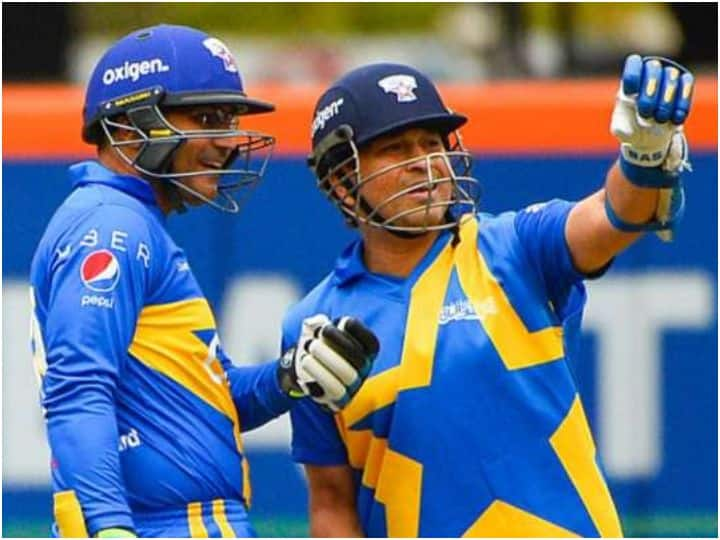 Legend League Cricket: Former India legend Sachin Tendulkar will not be a part of the second leg of the Road Safety World Series tournament as several participating players have complained of dues in the first season. Let us inform that retired international players take part in this tournament.
Sachin Tendulkar, who played for India Legends, who won the first leg title, has also not received full payment for the first season and has now decided to distance himself completely from the project.
There have been reports in Bangladesh media that a number of top former players have not yet been paid for the first season, including Khalid Mahmood 'Sujon', Khalid Mashood 'Pilot', Mehrab Hossain, Rajin Saleh, Hannan Sarkar and Nafees Iqbal. .
IND vs SA 2nd ODI: Tomorrow will be played between India-South Africa, know from pitch report to Playing 11
Tendulkar was also the 'brand ambassador' of the first leg of the tournament and Sunil Gavaskar was the commissioner of the competition. A source with knowledge of this told PTI on the condition of confidentiality, Sachin will not be a part of this 'Road Safety World Series' session. The tournament will take place in the United Arab Emirates from March 1 to 19, but Sachin will not be a part of this tournament in any way.
Asked if Tendulkar has not been paid by the organisers, the source confirmed the same. The source said, "Yes, Sachin is one of the many cricketers who have not been paid by the organisers. If any information is to be sought, then one should contact Ravi Gaikwad who was its main organizer.
For the tournament held in the year 2020, 10 percent amount was given to each player after the contract, after which 40 percent amount was to be given by 25 February 2021 while the remaining 50 percent amount was to be paid by 31 March 2021.
From MS Dhoni to Rohit Sharma, these cricketers did this way to propose their partner, one even got engaged in the stadium after the match
,