Sports
Sachin became a fan of this bowler of Team India, said – 'He has a spring in his feet'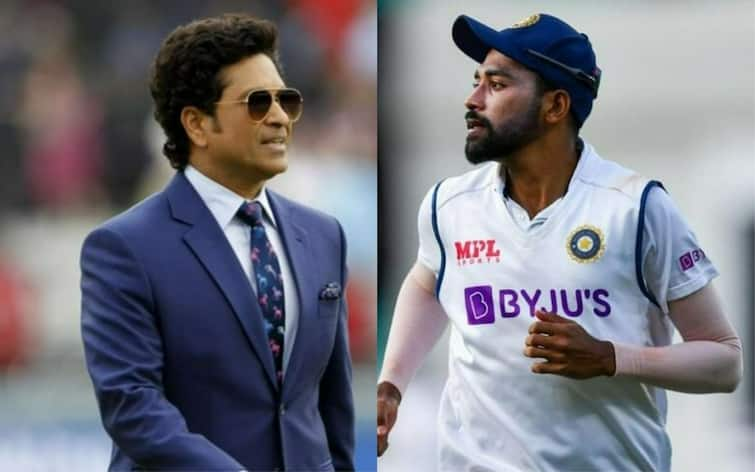 Sachin Tendulkar Mohammed Siraj Team India: Team India will play Test series against South Africa from 26 December. For this, India has given a very talented bowler a place in the team. My name is Mohammad Siraj. Right arm medium fast bowler Siraj is very talented. This is the reason why he got an early place in the Indian team. Sachin Tendulkar is in awe of Siraj's talent. Recently, in an interview, Sachin has praised Siraj fiercely. He has also said many interesting things about Siraj. Sachin told what he finds most special inside Siraj.
In fact, former India player Sachin has given an interview to sports journalist Boria Majumdar. In this, he told why he finds Siraj special. Sachin said, there are springs in Siraj's feet. I love watching this. His run-up is full of energy. He is one of those bowlers, seeing that you cannot guess whether he is bowling the first over or the last. Siraj's body language is very positive.
After praising Sachin, Siraj has thanked him through Twitter. Siraj wrote in the tweet, Thank you Sachin sir, this is a big motivation for me. I will always give the best performance for my country.
Let us inform that young bowler Siraj has taken 33 wickets in 10 Test matches played so far. Whereas before this he has taken 187 wickets in 49 matches of first class. During this, he has taken 10-10 wickets twice and 5-5 wickets five times. Siraj had performed quite effectively in the domestic matches. For this reason, he was given a place in Team India. Siraj has not been able to get much experience of international matches yet. He has also played one ODI and four T20 Internationals.
Siraj made his debut against Australia in the Melbourne Test played in December 2020 and he played the last Test match against New Zealand in December 2021 before the South Africa tour. Siraj played the only ODI match against Australia in January 2015.
,