Uncategorized
Review meeting with Finance Minister Sitharaman, bank heads on a two-day visit to Mumbai from today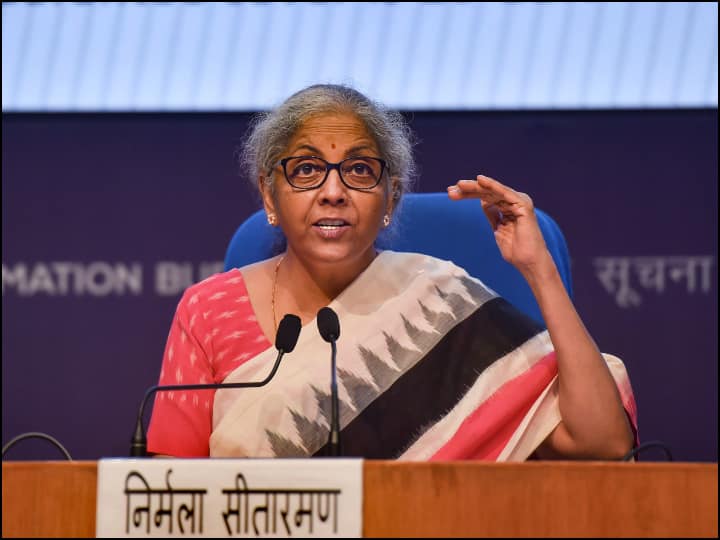 Nirmala Sitharaman two day visit to Mumbai: Union Finance Minister Nirmala Sitharaman will be on a two-day visit to the country's financial capital from Tuesday. During this she will meet key stakeholders. According to a tweet released by Sitharaman's office, her day will begin with a meeting with Income Tax officials at the business center at Bandra Kurla Complex.
After this, Union Finance Minister Nirmala Sitharaman will hold a meeting with the officers of the Goods and Services Tax and Customs Department on indirect tax issues. The Finance Minister will also have a meeting with industrialists in the meeting organized by the Confederation of Indian Industry (CII). This will be the Finance Minister's first visit to Mumbai since the spread of the pandemic.
the pace of recovery of the economy
His visit is taking place at a time when the focus of the government is on accelerating the pace of reforms in the economy. According to the tweet, on the second day, the Finance Minister will have a meeting with the heads of public sector banks to review their performance. After this, she will participate in an event organized by the Indian Banks' Association. Officials said the finance minister will also hold talks with select journalists.
National Monetization Pipeline
At the same time, the Finance Minister announced the National Monetization Pipeline (NMP) of Rs 6 lakh crore in a press conference on Monday. Finance Minister Nirmala Sitharaman has launched MNP i.e. National Monetization Pipeline. On this occasion, Nirmala Sitharaman said that monetization of properties does not include sale of land and it is related to monetization of existing properties (brownfield properties). Through this, the government is preparing to raise Rs 6 lakh crore.
Also read: NMP Launch: Finance Minister Nirmala Sitharaman launches National Monetization Pipeline Program, know everything about it
.