Technology
Reliance's cheap phone Jio Phone Next will be launched on this date, these can be features and price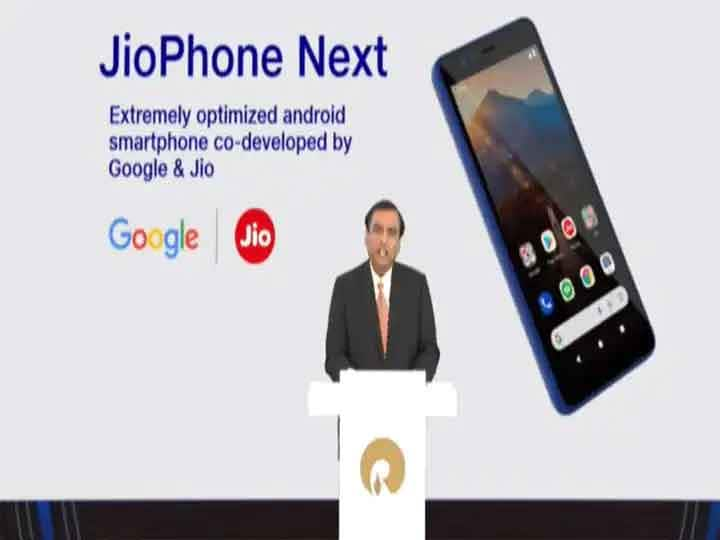 JioPhone Next: Reliance Jio's upcoming cheap 4G smartphone price and some specifications have been leaked. It is worth noting that the company's owner Mukesh Ambani announced JioPhone Next at the Reliance AGM. Know about Reliance JioPhone Next price, specifications and features.
when will the phone be launched
Mukesh Ambani had said in the annual meeting of Reliance Industries Limited that JioPhone Next will be made available in the market this year on the auspicious occasion of Ganesh Chaturthi i.e. from September 10.
cost
JioPhone Next will be brought in the country at a price of less than Rs 5000.
At the same time, it has also been claimed in many media reports that but JioPhone Next will be made available in the market for Rs 3,499.
Features of JioPhone Next
According to media reports, JioPhone Next will have 5.5 inch HD display, 2500mAh battery, 13 megapixel front camera and 8 megapixel front camera.
Qualcomm QM215 processor and 2 GB or 3 GB RAM can be given in the handset.
The phone can have 16 GB or 32 GB inbuilt storage.
The handset will get 4G VoLTE and dual-SIM support.
many special features
JioPhone Next has been made by Reliance in partnership with Google.
There are many features that have been specially customized for JioPhone Next.
The latest Android and security updates will be available in JioPhone Next.
Apart from over-the-air updates, new features and customizations will also continue to be available in this.
The phone has Google Play Protect built-in, which is Google's world-class security and malware protection app.
Read also:
Discount Offer: Opportunity to buy this cheap 5G smartphone from Xiaomi, know the offers
These 3 new features of WhatsApp will change your chatting experience, both iOS and Android users will be able to use
.