Sports
RCB and CSK are also hits outside the field, made place in the top-10 teams of the world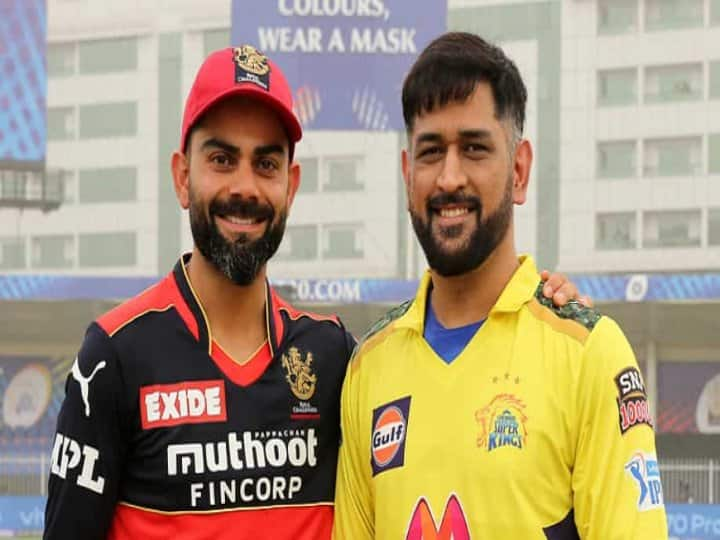 Most Popular Teams on Social Media: Indian Premier League (IPL) is the most famous cricket league in the world. As a brand, its price has increased significantly in the last one year. Last year, the sales of the team of Lucknow touched the figure of 1 billion dollars. The Lucknow team was bought by RPSG Ventures Limited for Rs 7090 crore. Now the league's two teams Chennai Super Kings (CSK) and Royal Challengers Bangalore (RCB) have set a new benchmark.
Both teams have made it to the top-10 teams in the world in terms of popularity on social media in 2021. Interestingly, RCB and CSK are the only two cricket teams in the top-10. It includes the largest football clubs in the world. In terms of popularity, Rohit Sharma's Mumbai Indians is also behind Dhoni's CSK and RCB.
RCB is at the eighth position with 820 million (82 crore) engagements during January 1 to December 31, while CSK is at the 9th position with 752 million (75.2 crore) engagements. Manchester United ranks first with 2.6 billion engagements. Spanish football club FC Barcelona, ​​Real Madrid, Lionel Messi's French club Paris Saint Germain and Chelsea FC are among the top 5 most popular teams on social media.
Social media engagement includes a variety of things that a follower can do on the social media handle of a team or organization. For example, a like, comment or retweet can happen on a platform like Twitter. Similarly, on Instagram and Facebook, the user can give his feedback in different ways.
RCB was the most popular team in April 2021
During the first phase of IPL 2021, RCB was the team with the most engagement on social media. This month RCB connected with fans 265 million times. Meanwhile, Spanish football club FC Barcelona was in second place with 244 million engagements. CSK's social media engagement in April 2021 was 205 million i.e. 20.5 crore.
RCB and CSK were also included in the top-10 popular teams on YouTube in 2021. RCB was ranked seventh on this video sharing platform with 165 million (165 million) interactions, while Chennai Super Kings was at the 10th position with 141 million or 140 million interactions. Barcelona ranks first on this platform with the most interactions of 353 million, while Manchester United is at number two with 306 million. It is followed by Liverpool, Chelsea FC and Paris St. Germain.
Also read- Ind vs SA 3rd Test: Bumrah took 'revenge' from South African player, gave this statement after taking wicket
Ind vs SA 3rd Test: Michael Vaughan became a fan of Jasprit Bumrah, said such a big deal
,