Sports
Ravi Shastri had scored a double century in Shane Warne's debut match, did the feat on this day itself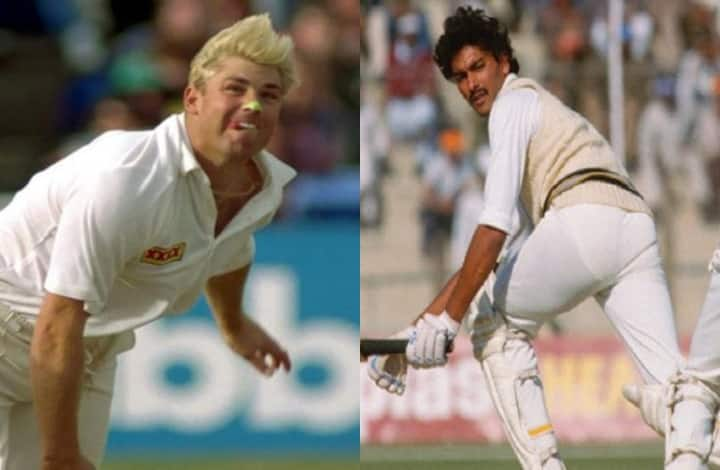 On This Day Shane Warne Test Debut Match: Year 1992, Sydney Cricket Ground in Sydney. Third Test match of India's tour of Australia. The date was January 2. India won the toss and elected to field. At that time no one knew that the Australian player who is entering the field to play the debut match, he will become the great bowler of world cricket. This match was special for that player because he was playing the International Debut Test, but in this match, an Indian player robbed the gathering. Find out how it happened…
Team India went on a tour of Australia in 1992 under the captaincy of Mohammad Azharuddin. During this he had to play a five-Test series. The third Test match of the Test series was played from January 2. This was Shane Warne's international debut match. Not only was this match special for him, along with it it also became very special for Ravi Shastri. The reason was Shastri's strong double century.
Centurion Test: Team India has so far deducted 3 points due to mistakes, this time it was also fined for match fees
India won the toss and elected to field. Batting first, Australia scored 313 runs in the first innings. In response, Team India came out to play the first innings. Ravi Shastri and Navjot Singh Sidhu came to open for India. Sidhu got out without opening the account. But Shastri stuck the peg and he started playing with his feet. He scored 206 runs in 477 balls. Shastri hit 17 fours and 2 sixes in this innings. Thanks to his innings, Team India scored 483 runs in the first innings.
IND vs SA Test: When and where to watch the second test match between India and South Africa?
After this, the Australian team entered the field to play the second innings. During this, she could not stay on the crease for long and scored 173 runs for the loss of 8 wickets. But due to the fifth day of the match, the match ended in a draw. Shastri also took 4 wickets for 25 runs during this period. He was adjudged 'Man of the Match' for his good batting and bowling. In this way Shane Warne's debut match was named after Ravi Shastri.
,