Sports
Rachin Ravindra: The player who stopped Team India from winning, has a special connection with India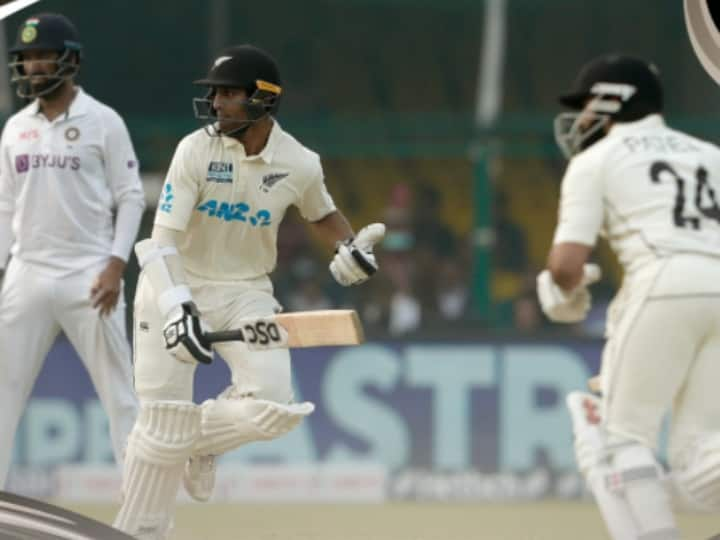 Who is Rachin Ravindra: The New Zealand team has been successful in drawing the first match of the Test series against India. This match may have been a draw, but it is no less than a win for the Kiwi team. Team India was marching towards victory after tea on the last day of the match, but young all-rounder Rachin Ravindra stood like a wall and stopped the Ajinkya Rahane captaincy team from winning.
After this match, there is a lot of discussion about Rachin Ravindra. Rachin scored an unbeaten 18 off 91 balls. Now in such a situation, everyone wants to know what is the connection of Ravindra with India.
Who is Rachin Ravindra?
Rachin Ravindra was born on 18 November 1999 in Wellington, New Zealand. His father Ravi Krishnamurthy is a software engineer and he hails from Bangalore, Karnataka. In the 90s, he shifted to New Zealand and Rachin was born in Wellington. At an early age, Rachin demonstrated his talent and made a place in the under-19 and then the national cricket team. He made his T20 International debut against Bangladesh in September this year. So far 6 international T20 matches have been played.
The story of Rachin's name is very interesting.
Rachin's father Ravi Krishnamurthy is very fond of cricket and he is a fan of Indian legends Sachin Tendulkar and Rahul Dravid. When their son was born, they decided to name him after Sachin Tendulkar and Rahul Dravid. He decided to keep the name after mixing Rahul's Ra and Sachin's Chin. In this way the name became Rachin. Rachin is only 22 years old and he has earned a good name in the world of cricket.
2016 and was part of the 2018 Under-19 World Cup
He was part of New Zealand's squad for the 2016 Under-19 Cricket World Cup and the 2018 Under-19 Cricket World Cup. The ICC named Ravindra as the rising star of the team after the conclusion of the 2018 Under-19 Cricket World Cup. In June 2018, he was awarded a contract with Wellington for the 2018–19 season.
Also read- IPL Mega Auction 2022: Which players can be retained by the IPL franchise, see the full list here
Ind vs NZ: New Zealand's Rachin Ravindra became a wall between Team India and victory, after 4 years the test was drawn in India
,