Uncategorized
PM Modi will lay the foundation stone on November 25, the first phase will be ready by 2024 at a cost of 10,000 crores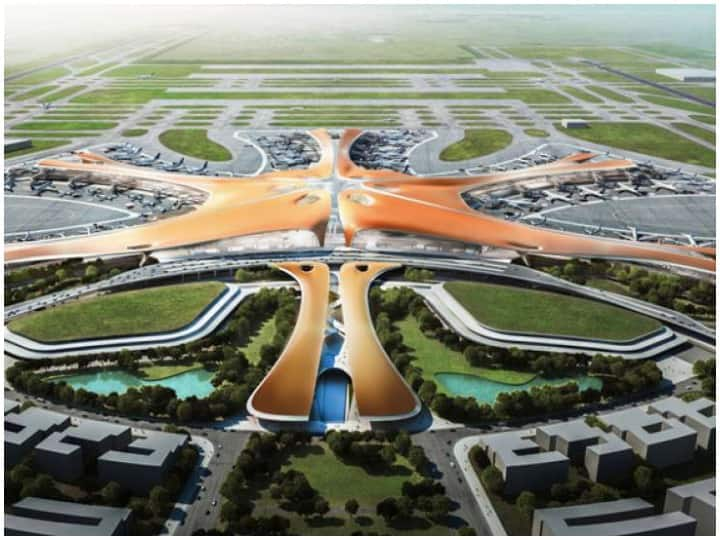 [ad_1]
Noida International Airport: There is good news for the people of Delhi NCR. Because they are going to get another international airport to travel by air. Prime Minister Narendra Modi will lay the foundation stone of Noida International Airport at Jewar, Gautam Buddh Nagar at 1 pm on Thursday, 25 November.
Zurich Airport will make Noida International Airport
In the first phase, Noida Airport will be built on 1300 hectares of land by 2024 at a cost of Rs 10,050 crore. On completion of the first phase, the capacity of Noida Airport will be 12 million passengers. Noida Airport is being developed by Zurich Airport International AG.
Second International Airport in Delhi NCR
This will be the second international airport after Indira Gandhi International Airport (IGI) in Delhi NCR. After the construction of Noida Airport, it will help in eliminating the congestion of passengers at Delhi Airport. After the start of Noida Airport, it is going to prove to be very beneficial for the people of Delhi, Noida, Ghaziabad, Aligarh, Agra, Faridabad and nearby cities. The work of the first phase of Noida International Airport will be completed by 2024.
Logistics Gateway to become Noida International Airport
Noida International Airport is being prepared keeping in mind the Multi Modal Cargo Hub. Noida Airport will act as a logistics gateway for North India and will help to establish Uttar Pradesh on the world map in the field of logistics.
The capacity of Noida International Airport's Cargo Terminal is 20 lakh metric tonnes, which will be increased to 80 lakh metric tonnes in future. Jewar Airport will play a big role in the industrial development of this region. It will help in taking local products to the markets of the country and abroad. Due to which new possibilities will be created for many enterprises and employment opportunities will also be created. The construction of Noida Airport will save both cost and time.
Seamless travel facility from airport
There will also be a Ground Transportation Center at Noida Airport which will have facilities like multimodal transit hub, housing metro, high-speed rail stations, taxi, bus services and private parking. Due to these facilities, there will be facility of uninterrupted connectivity to the airport through road, rail and metro. Noida and Delhi will be connected to the airport through metro service.
Nearby roads and highways such as Yamuna Expressway, Westerve Peripheral, Eastern Peripheral, Delhi-Mumbai Expressway and other highways will also be directly connected to the airport. The airport will also be connected with the proposed High Speed ​​Rail between Delhi-Varanasi, so that the distance between Delhi and Noida airports can be completed in 21 minutes.
MRO facility will be available
State-of-art MRO (Maintenance, Repair & Overhauling) service will also be available at Noida International Airport. The airport has been designed in such a way that it can keep operating expenses low. To speed up the transfer process of passengers.
The airport will be prepared under the swing aircraft stand concept so that airlines will be able to operate domestic and international flights from the same contact stand without changing the position of the aircraft. With this, the turnaround of the aircraft will be completed quickly and easily and the transfer process of passengers will be completed quickly.
First Net Zero Emissions Airport
Noida International Airport will become the country's first net zero emissions airport in terms of environment. A forest park will be prepared by planting trees present at the project site on the nearby land. While preparing the Noida International Airport, care will be taken for the safety of all the local birds. With the acquisition of land for the first phase of Noida Airport, the work of rehabilitation of the local people has been completed.
Read also:
Vodafone Idea Prepaid Mobile Tariff Hike: Mobile recharge became expensive, after Airtel Vodafone Idea also increased prepaid tariff
PM Kisan Scheme: 2000 rupees will come in the account of crores of farmers on 15th December! Check your name in the instant list
,

[ad_2]