Sports
PKL 2021 Live Streaming: When and where to watch UP Yoddha's match against Haryana Steelers?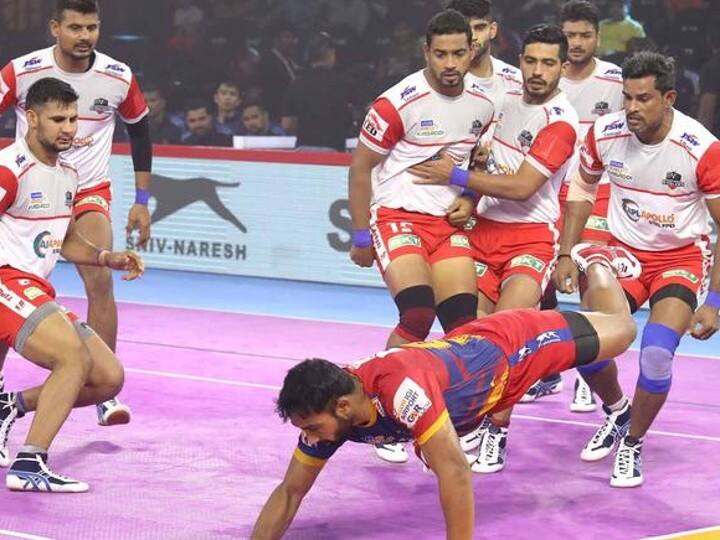 PKL 2021 UP Yoddha vs Haryana Steelers Live Streaming: In the 49th match of Pro Kabaddi League Season-8, UP Yoddha and Haryana Steelers will face each other. Both the teams have not been able to do anything special in this season so far. UP Yoddha is 8th and Haryana Steelers 9th in the league table.
UP Yoddha has won only 2 out of the eight matches of this season. The team has tied 2 matches and the warriors have lost in 4 matches. On the other hand, Haryana has won 3 out of 8 matches. The team has tied one match and has lost in 4. Both the teams are taking 20-20 points. When and where to watch the clash of both the teams today, read here ..
1. When is the UP Yoddha and Haryana Steelers match in Pro Kabaddi League?
This match is today (January 12) at 07.30 pm.
2. Where are the matches taking place?
All the matches of Pro Kabaddi are being played at the Sheraton Grand Bangalore Whitefield Hotel & Convention Center.
3. On which channel can I watch the match?
All the matches of Pro Kabaddi are being telecast live on many channels of Star Sports Network. These include Star Sports 1 Hindi, Star Sports 1 Hindi HD, Star Sports 2, Star Sports 2 HD, Star Sports 1 Telugu, Star Sports 1 Tamil, Star Sports Kannada channels are included.
4. Can the match be watched online?
Yes. Live streaming of the match can be seen on Disney+Hotstar app. To watch the match, you have to subscribe to the app.
Cricket Trolling: Fans of Dhoni-Gambhir clashed over this post of KKR, Ravindra Jadeja also joined
Cricket Talks: Cricket or Politics? Harbhajan told his future plan
5. Which players are included in the squads of both the teams?
UP Yoddha
Raiders: Ankit, Gulveer Singh, James Kamweti, Mohammad Taghi, Pradeep Narwal, Sahil, Shrikant Jadhav, Surender Gill )
Defenders: Ashu Singh, Ashish Nagar, Nitesh Kumar, Gaurav Kumar, Sumit (Sumit)
All-rounders: Gurdeep, Nitin Panwar
Haryana Steelers
Raiders: Akshay Kumar, Ashish, Vikash Chandola, Mohammad Ismail, Vinay (Vinay)
All-rounders: Ajay (Ajay), Hamid Nader, Rajesh Narwal, Rohit Gulia, Shrikant Tewthia, Vikas Jaglan
Defenders: Ravi Kumar, Chand Singh, Rajesh Gurjar, Surender Nada
,